4 Reasons To Take Up Furniture Making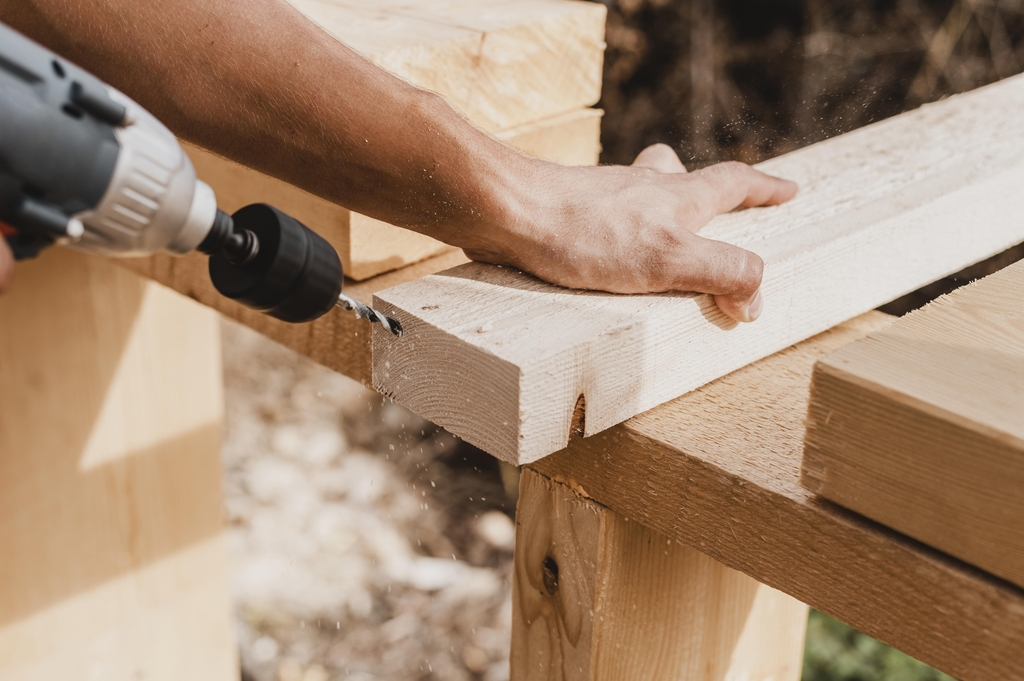 There are few people in the world who don't find it cathartic to make things with their hands out of materials like wood, even if the end product isn't always entirely great! Seeing the materials laid out in front of you, and then spending many hours, days, weeks and even months turning them into something stunning and practical, can be hugely rewarding especially when it comes to furniture making.
Creating something beautiful or useful (or both) from wood, such as an item of furniture, is a great way to learn a new skill, give your confidence a boost and treat yourself (or a friend or family member) to a lovely handmade gift, and with plenty of woodworking business ideas out there, you could soon turn from a wannabe woodworker, into a skilled carpenter.
With this in mind, here are 4 compelling reasons to take up furniture making, either as a hobby to keep your hands busy and your creativity alive, or as a business:
It can give you a new skill By joining a furniture making class in your neighborhood (or even online), you can enhance your existing woodworking skills and learn plenty of new ones at the same time. With professional carpenters there to guide and assist you, you can learn from the best, and over time, create pieces of furniture that you can have in your own home, gift to friends and family, or sell.
You can get some new furniture! Sometimes you know exactly what you want from a piece of furniture, but you never seem to see it for sale anywhere. By joining a woodworking class, however, you can make exactly what you want or need for your home, and customize it to match your specific requirements.
 Your self-confidence can get a boost With your bare hands and just a few simple tools, you can create and craft something stunning with a practical function, and feel pretty good about yourself, too! Constructing something yourself from wood, shows that you can do whatever you put your mind to, and while making furniture might not seem as if it can help make you more confident, you might be surprised at just how good it can make you feel.
 You can create amazing gifts While many of us automatically plump for store bought gifts when shopping for friends and family and special occasions – it's so convenient, after all – nothing beats the feeling of presenting somebody you care about with a handmade gift, especially for them. Knowing that you've thought about them, and put many hours of work into their unique gift, the recipient will likely feel extremely appreciative and possibly even a little bit awkward when they present you with a standard, store-bought gift!
Joining a furniture making class or teaching yourself with online tutorials at home, could prove to be more than just a hobby if you're good at it, and with a sound carpentry business plan, could become a solid source of income. You don't even need to know anything about carpentry to get started, and with the help of simple kits to construct wooden items from, you could soon be 'carving' yourself out a fulfilling career!