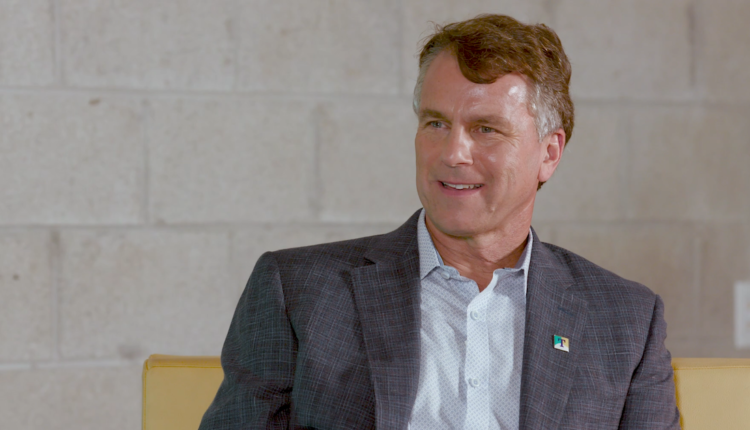 'You can't navigate your way through a broken system': Transcarent's Glen Tullman on healthcare cost, quality
Digital health vet Glen Tullman has taken on some of the biggest challenges in healthcare, from chronic conditions to electronic health records. After selling Livongo to Teladoc in 2018 for a whopping $18 billion, Tullman has focused his efforts on the insurance space with the launch of Transcarent, a healthcare platform for self-insured employers. 
The company, which emerged out of stealth in March, offers a digital overlay to existing health plans. Transcarent offers a fully at-risk model where employers have no upfront or per-employee, per-month fees. It also pays health systems upfront for surgeries. 
One of the ways it plans on lowering costs is through partnerships. At the beginning of October, Transcarent inked a deal with retail giant Walmart in an effort to lower prescription drug costs and other prices for those in the self-insured market. 
"I think a lot of the excitement was that this was Walmart's first foray into the self-insured market. We work with Walmart's health and wellness to create an offering that is going to be available to every company on the market today," Tullman told MobiHealthNews. 
"It will allow them to take advantage of Walmart's buying power. So it brings all of that power to one of the most important challenges for all of us that are paying for healthcare, and that is the absolute cost of medications. If you think about it, not only employers, but employees have been hurt by soaring drug costs over the last few years. This is aimed at finally giving that pricing leverage that a company like Walmart has."
The deal is pitched as a way to take some of the legwork away from patients and present them with the lowest payment option. 
"Before, you could go to a Walmart and if you knew your drug, and you went in and you told them your drug and had your prescription switched and you were there physically, you could do it. Now we've made all that easy. We will actually go to companies and we will do a net checkup of all the meds someone is taking. We may say, 'Hey John, you're on three different meds, you're paying a $20 copay for each one. We can reduce that copay to $0 and we can get those delivered to your home.' What can be more convenient for John? What could be more cost-effective for John? And at the same time, we're saving a lot of money for the company."
Tullman said Transcarent isn't just focusing on price but also on the quality of care it can provide to members. He noted that employers are looking to keep their workforce happy — especially in the current job market when benefits are part of the compensation package. 
"We had this theory that employers just wanted low costs, but they don't. Because all of us want health plans where we can get quality care, and you can get employees and families taken care of so they can focus on going to work," he said. 
That's not to say that affordability isn't important to members. Tullman said the companies Transcarent works with have diverse workforces, and price matters. 
"So we're starting with large and midsized self-insured employers. But remember who works for them," Tullman said. "It's not just high-end corporate employees. We're talking about Target, who is a customer, Albertsons, who is a customer. These are people who are working in stores, who are working in warehouses. They are now getting much higher quality care and spending less money for it. To me, that's really the future of care. How can we get higher quality care — that is the No. 1 objective. And then, how can we make it more affordable?"
This diversity in user base is also normal to Walmart. 
"The great thing about Walmart is they have a tremendous impact on how healthcare is delivered. They reach 200 million Americans a week. They don't live in NYC or Silicon Valley. These are people all over the country, they're not necessarily the highest income class. They stand for what America looks like."
So how are payers thinking about the future of care? Tullman said that Haven, the former joint venture between JP Morgan, Berkshire Hathaway and Amazon aimed at lowering healthcare costs and boosting outcomes, was a warning to traditional payers. 
"What it was, was a wakeup call," he said. "What we've concluded is employers shouldn't have to create their own healthcare organizations to meet the needs of their employees. Although there are some very innovative health plans that have been receptive to the Transcarent model, and those are organizations we can and will work with down the road, most payers have put their head in the sand and said, 'We're going to keep doing things the way we want. We're going to double down on narrow networks, and billing, and shift more costs to individuals, and look for the lowest cost.'"
Tullman noted that the payer market is only getting more confusing, and the consumer wants a change. 
"Some insurers are going to find the Transcarent model and what we are saying very challenging, and they are not going to like it. But … they are not doing the job of providing us high-quality healthcare at an affordable cost today," he said.
"If you survey most consumers they will tell you that healthcare is more confusing and more complex and more costly than ever before, and they think it's getting worse not better. … So that opened up an opportunity to say, why don't we think about doing it in a very different way? But we couldn't go through the same system. We had to almost create something that was different … because you can't navigate your way through a broken system."