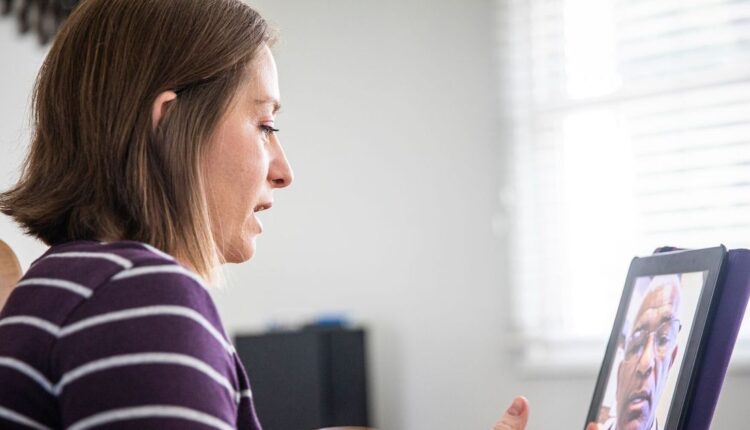 Virtual psychiatry company Iris Telehealth scores $40M
Virtual mental healthcare provider Iris Telehealth scooped up $40 million in a Series B funding led by Concord Health Partners and Columbia Pacific Advisors.
WHAT IT DOES
Iris provides telepsychiatry services through partnerships with providers like health systems, hospitals and community health centers. The company can also help its provider clients triage patients who need more advanced mental healthcare and send them to clinicians with the appropriate license.
"We hear this loud and clear from our community partners and our enterprise health system partners that they need, number one, a better way to actually optimize their throughput, which means the PCP [primary care provider] referral and that means discharge follow-up," CEO Andy Flanagan told MobiHealthNews.
"They also need more help in technology and integrating the technology that's on-site already that isn't really configured for behavioral health. Then, last, they need a clinical partner that can escalate immediately, so that individual doesn't end up in the emergency room."
WHAT IT'S FOR
The virtual-care startup plans to use the influx of capital to improve its technology infrastructure and scale its go-to-market plan, as well as expanding its clinical operations team and investing in its clinicians.
"It's more important that we have long-term relationships. Our average contract length with our customers is over four years, and our retention of our clinicians and the work they have matches that," Flanagan said.
"So we're thinking about the lives of our clinicians as individuals as well as clinicians. And so, we do look for stability, and look for length in terms of continuity of care, because you become embedded in the care team."
MARKET SNAPSHOT
Mental health is a booming sector for health tech investors. Even as digital health funding dipped during the first quarter this year, Rock Health still ranked mental health as the leading clinical area for investment, bringing in $1 billion.
Late last year, UpLift raised $8 million to add psychiatry services to its offering, allowing it to manage more complex mental health needs. Another tech-enabled psychiatric care startup, Talkiatry, wrapped up a $37 million Series A in January.
However, there are a variety of tools aimed at improving mental or behavioral health from the recently merged Headspace Health to the employer-focused coaching startup BetterUp.
"There are a lot of solutions that are emerging for stress, anxiety and depression. And so when those situations escalate, there's no one there. We are that escalation team," Flanagan said.
"We view all of those solutions as complimentary, anything that keeps a patient, or a consumer, or one of our friends or family out of a facility, or helps them attend a regularly scheduled session."