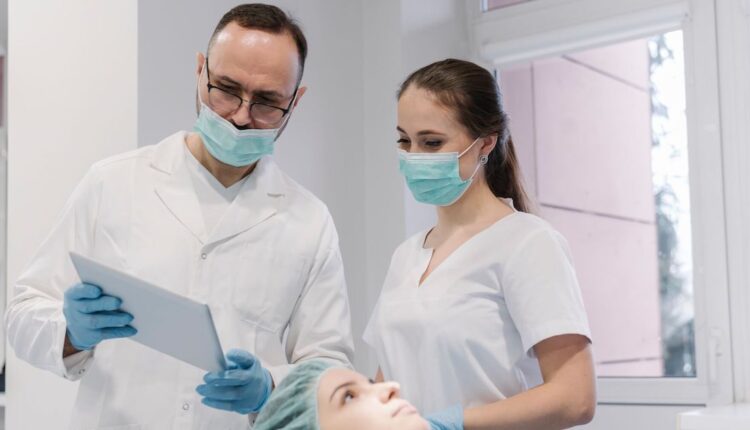 VideaHealth raises $20M for AI-enabled dental care
AI-enabled dental care startup VideaHealth scooped up $20 million in a Series A funding round led by Spark Capital. 
The round included participation from existing investors Zetta Venture Partners and Pillar VC, bringing the company's total raise to $26.4 million.
WHAT IT DOES
VideaHealth offers AI-backed tools to dental care providers and insurers, including practice management, claims analysis and diagnostics tools.
Its Videa Detect software, which aims to find and communicate dental diseases to providers based on X-rays, hasn't been cleared by the FDA yet, but the startup said it expects the green light in the coming months.
"We are on the cusp of revolutionizing the dental industry, which is evidenced by the caliber of investment partners like Spark Capital and our industry partnerships with the world's biggest dental providers and distributors," VideaHealth CEO and founder Florian Hillen said in a statement.
"Our technology is the pathway to a much-needed system of standardized care. Our entire mission is to help as many dental practices as possible leverage the power of AI to better serve their communities and give patients access to more affordable and appropriate dental treatments."
MARKET SNAPSHOT
Another company touting AI-powered dental care and practice management is Overjet, which announced a $42.5 million Series B funding round in December months after it had scored $27 million in Series A funding. 
A major player in the digital dental health space, quip makes connected-care products like toothbrushes, floss, toothpaste and gum. The company scooped up a whopping $100 million in Series B funding last year. 
Using AI for imaging is also growing for other areas in healthcare. Yesterday, AI-powered radiology company Aidoc announced it had scored FDA 510(k) clearance for its tool for flagging and triaging cases of pneumothorax, or a collapsed lung, on X-rays.
Qure.ai, another startup in the space, got the regulatory green light earlier this year for an algorithm that can analyze the position of breathing tubes using chest X-rays.