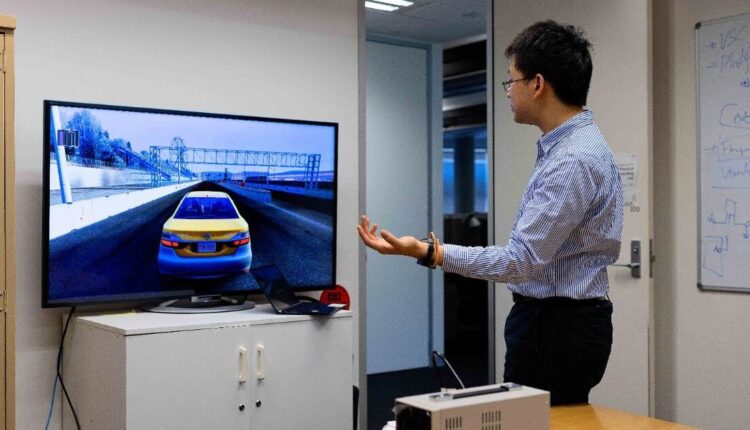 University of Sydney researchers create sensor bracelet for hand-impaired persons
Researchers from the University of Sydney's School of Computer Science have developed a 3D-printed sensor bracelet to enable people with hand impairment to use computers and play video games.
The team has received funding from the Cerebral Palsy Alliance and Neurodisability Assist Trust to investigate how the technology can be used to help people living with cerebral palsy.
HOW IT WORKS
According to a media release, the bracelet works by picking up subtle movements in a user's wrist when they move their fingers. From the sensors, these movements are transmitted via Bluetooth to a computer programme which then interprets, classifies, and adapts them using machine learning. 
The interpreted information can be communicated with a game, a computer interface, or a smart device.
WHY IT MATTERS
Cerebral palsy is a group of disorders affecting a person's ability to move and maintain balance and posture. About 50% of people living with this condition find speech difficult or impossible while two-thirds have trouble moving one or both arms. 
Given that the condition is the most common physical disability among children worldwide, it is important that advancements in technology, including assistive tech, are "accessible, customisable, and as widely available as possible," said Nadia Badawi, chair of cerebral palsy at Cerebral Palsy Research. 
Stephen Lin, an undergraduate honours student who leads the research team, said they plan to release the tech behind the sensor bracelet as open-source software. 
"Accessibility shouldn't come at a huge cost," he said. "Our mission is to provide an affordable, easy-to-use solution to assist people around the world who are living with disability. We want this technology to be available to anyone who needs it, which is why we plan to release it publicly without IP".
The researchers also want their computer programme translated into a free mobile app version.
"This invaluable project can have a real impact in assisting children with cerebral palsy to play, learn and express themselves," Badawi further commented.
THE LARGER TREND
Some startups have come to market with their brain-computer interface solutions that give back control to people who lost their ability to move. Last year, New York-based Synchron started trying out its neuroprosthesis device called Stentrode, which allows paralysis patients to control digital devices with their thoughts. 
Another startup, NexStem, recently announced the global launch of its BCI headset and software. It is currently exploring use cases of its product in mental health, virtual reality, and everyday applications.