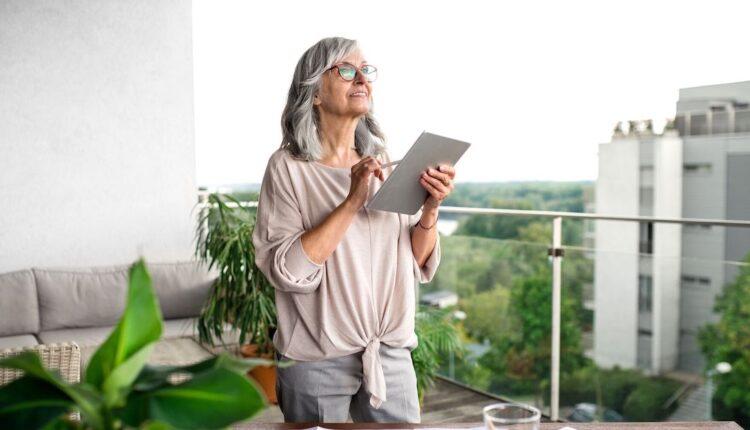 UK startup Stress Point Health presents research on digitalised neurofeedback
London-based startup, Stress Point Health has announced the results of new research on the effectiveness of digitised neurofeedback, conducted by students of the Faculty of Medicine at Imperial College London.
Neurofeedback is a form of self-control of the brain via the measurement of brain waves and provision of an audio or video feedback signal.
Researchers at Imperial College measured the heart and respiratory rate, cognition score, self-determined stress level and perception of 39 participants when using the SPHERE app, which uses digitised neurofeedback compared to other mental health apps.
An 11.6% decrease in heart rate was found from pre- to post- session in the SPHERE cohort compared to both the leading meditation app, and the leading meditation app plus artificially induced stress cohorts.
There was an increased change across most other parameters between SPHERE and the leading meditation app, and the leading meditation app plus artificially induced stress cohorts, although this was not significant
The research was presented at the European Conference on Mental Health on Sep 29 – Oct 1 and the XXV World Congress of Neurology (WCN 2021), which took place on 3 – 7 October.
WHY IT MATTERS
Some PTSD treatments involve recalling distressing events, causing high patient dropout. Several studies have found potential for neurofeedback as an alternative tool to exposure therapy for a range of neuropsychiatric conditions, but the potential for this type of treatment has not yet been fully realised due to both cost and limited availability.
THE LARGER CONTEXT
Meanwhile, meditation app Headspace recently announced it will merge with mental health coaching company Ginger. The pair plan to combine their products in one platform focused on behavioural health and overall wellbeing. Ginger raised $100 million in Series E funding in March.
Earlier this year, global provider of mental health and employee wellness services, ICAS World, acquired NHS-commissioned mental health tech startup, Hello Tomo.
ON THE RECORD
Sheena Pirbhai, Stress Point Health CEO and founder, said: "It's fantastic to see Imperial students taking an interest in digitised neurofeedback, and our innovative mental health treatment app, SPHERE.
"We truly believe that this technology has the potential to change mental health support as we know it, by offering acute relief from stress, anxiety and PTSD at scale, to everyone in need. The results highlight the superiority of digitised Neurofeedback and that focusing on the emotional centre of the brain is an essential component to the effective treatment of trauma."
Karanjot Chhatwal, Viraj Shah and Elina Tanskanen, who carried out the study at by Imperial College, said: "Having the opportunity to undertake ground-breaking research alongside Stress Point Health was an exceptional privilege. The project evaluated the effectiveness of digitised neurofeedback for treating stress, anxiety and PTSD. This indicates real potential for digital neurofeedback and we are excited to see what the future holds."