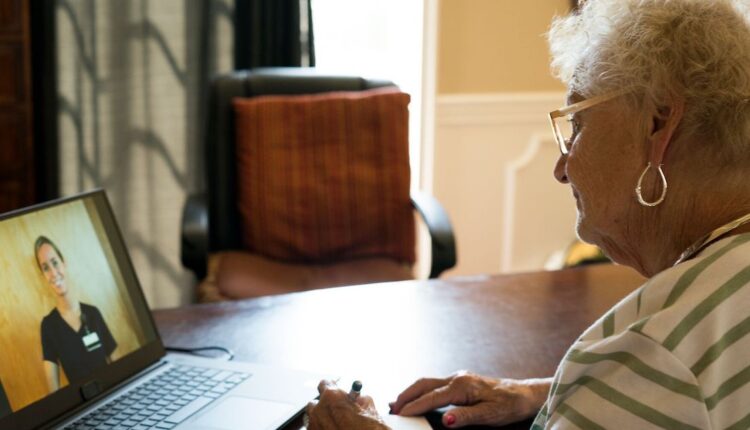 Teladoc stock dives after disappointing Q1 earnings
Teladoc Health revised its full-year revenue outlook Wednesday after the virtual-care giant reported a $6.7 billion net loss in the first quarter, a significant jump from an approximately $200 million loss in Q1 last year.
The company said the loss was driven by a $6.6 billion non-cash goodwill impairment charge, related to Teladoc's $18.5 billion acquisition of chronic care management firm Livongo in 2020. 
Teladoc's revised revenue guidance for 2022 is now between $2.4 and 2.5 billion in revenue, while adjusted EBITDA (earnings before interest, taxes, depreciation and amortization) was revised down to between $240 and $265 million. The company's Q1 revenue was $565.4 million, a 25% increase from its $453.7 million revenue in the first quarter last year. 
"We hold ourselves to a high standard, and there's no question we're disappointed with our revised outlook today," CEO Jason Gorevic said during an earnings call. "However, as I mentioned earlier, we remain highly confident that our whole-person, integrated approach is the right one." 
Gorevic also pointed to lower-than-expected marketing returns for its direct-to-consumer mental health offering BetterHelp as it faces increased competition from other virtual therapy and behavioral health companies. 
"One example of this is paid search advertising, where we've seen a notable increase in rates for keywords associated with online therapy. We believe the biggest driver of this dynamic is smaller, private competitors pursuing what we think are low- or no-return customer acquisition strategies in an attempt to establish market share," he said.
WHY IT MATTERS
Teladoc's stock value plummeted in the wake of the disappointing earnings numbers. It closed Wednesday at $55.99 per share and opened Thursday morning at $31.56. 
THE LARGER TREND
Many digital health companies have struggled on the public markets, though Rock Health attributes some of the poor performance to newer public companies and SPACs.
Earlier this year, Teladoc launched its own chronic care management program, which it said was accelerated by the Livongo deal. In late 2021, it made its primary care offering, Primary360, available to payers and partnered to offer a virtual-first health plan.