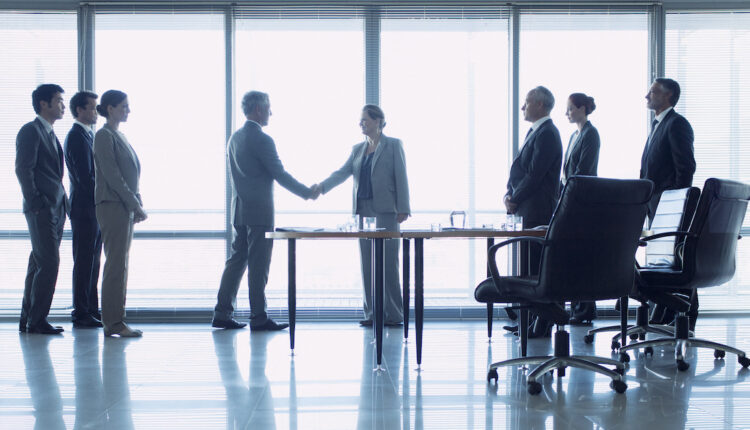 SWORD Health buys workplace health-focused wearable company Vigilant Technologies
Digital musculoskeletal care company SWORD Health announced the acquisition of Vigilant Technologies, maker of a wearable that aims to prevent workplace injury.
The acquisition announcement comes months after SWORD scooped up $85 million in Series C funding.
Vigilant pairs a wearable device that provides haptic feedback to correct posture with educational content tailored to specific job types to avoid workplace injuries.
"SWORD created the most effective way in the market to treat MSK conditions, and we are excited to help achieve Sword's mission of freeing two billion people from physical pain," Andy Chan, founder and CEO of Vigilant Technologies, said in a statement.
WHY IT MATTERS
Musculoskeletal conditions are the leading contributor to disability worldwide, affecting 1.71 billion people across the globe, according to data compiled by the World Health Organization. 
They also account for a large chunk of workplace injuries. In 2013, musculoskeletal disorders made up 33% of all worker injury and illness cases, according to the Bureau of Labor Statistics. 
SWORD is pitching the acquisition as a way to move further into injury and disorder prevention. 
"The SWORD ethos has always been to develop the best-of-breed clinical solutions that provide exceptional member outcomes. We're excited about VIT's technology which adds to SWORD's capability to provide acute, chronic, post-surgical and preventative MSK care," Virgílio Bento, CEO of SWORD Health, said in a statement.
THE LARGER TREND
SWORD's $85 million Series C was its second fundraise this year; in January, the company announced it had raised $25 million in Series B financing. 
Another big player in the digital musculoskeletal care space is Hinge Health, which in January announced a $300 million Series D round. Last month, Hinge acquired wrnch, a developer of computer vision tech that measures body motion, and in March the company revealed it would buy Enso, the maker of an electrical nerve-stimulation device for pain relief.
Other companies providing digital musculoskeletal care or physical therapy include Kaia Health, which completed a $75 million Series C round in April, and Physitrack, which went public in a $20 million IPO in June.