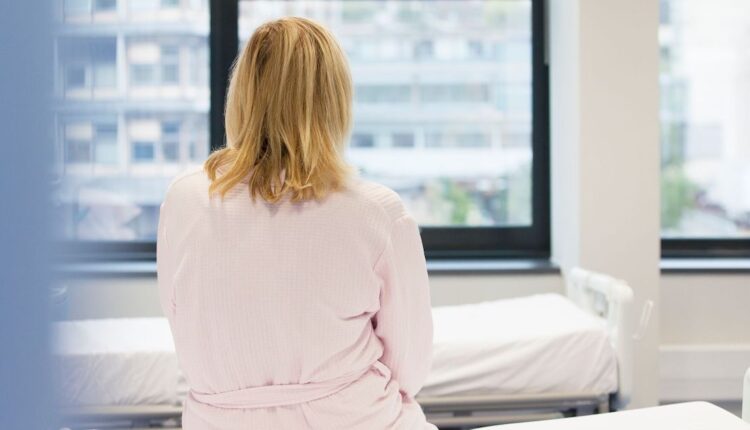 Study: Smartphone app boosts patients' adherence to breast cancer treatment plans
A smartphone app could improve breast cancer patients' adherence to multidisciplinary treatment plans, according to a study published in the Journal of Medical Internet Research. 
TOP LINE DATA
A total of 4,475 patients who had received a breast cancer diagnosis and had undergone a discussion about multidisciplinary treatment between March 2013 and May 2019 were included in the study.
They were sorted into three groups; 2,966 were part of the pre-app cohort, who received treatment before the November 2017 launch of the app; 861 were part of the app non-used cohort; and 648 were part of the app-used group.
Patients in the app-used cohort were less likely to diverge from multidisciplinary treatment recommendations compared with the patients in the pre-app group. There wasn't a significant difference between the pre-app and non-used groups.
HOW IT WAS DONE
Researchers conducted a retrospective analysis of breast cancer patients who received a discussion about multidisciplinary treatment at Shanghai Ruijin Hospital. They pulled demographic and clinical data as well as follow-up information from the Shanghai Jiao Tong University Breast Cancer Database.
The pre-app group had a diagnosis between March 2013 and October 2017. The app-used and non-used cohorts received their diagnoses between November 2017 and May 2019. It was up to patients to choose to use the app, and they were sorted into the app-used cohort if they had at least one instance of logging records identified from the app's back end.
THE BACKGROUND
Nearly 13% of women will be diagnosed with breast cancer at some point during their life, according to data from the National Cancer Institute. 
Multidisciplinary treatment, when doctors from different specialties work as a team to treat a patient, and adjuvant therapy, other care provided after primary treatments like surgery to prevent cancer from returning, are associated with improved breast cancer survival rates, but some patients struggle to follow those plans.
"Despite the proven efficacy of adjuvant treatment, patients may have difficulty initiating or pursuing a treatment plan because of the relative complexity of the overall therapy," the study's authors wrote.
CONCLUSION
Researchers noted one strength of the study was its large size. But it was a retrospective study, so they said there could be some selection bias among patients. They suggested a prospective study on app adherence, long-term survival and outcomes was warranted.
The study's authors also said it was difficult to determine the economic status of participants, and there wasn't enough follow-up time, as some patients were still undergoing treatment.
They also noted medical apps in general need more quality standards, and their economic impact and long-term effectiveness should be studied. 
"In this study, we included 4,475 patients with early-stage breast cancer who had undergone an MDT discussion after surgery and found that sociodemographic factors together with clinicopathological factors were associated with MDT compliance in terms of adjuvant treatments," the authors wrote.
"More importantly, the novel smartphone-based app designed for full-course management of patients with breast cancer could improve patients' adherence to MDT recommendations for adjuvant treatment, which will help us better manage breast cancer adjuvant treatment after MDT and improve disease outcomes for these patients."