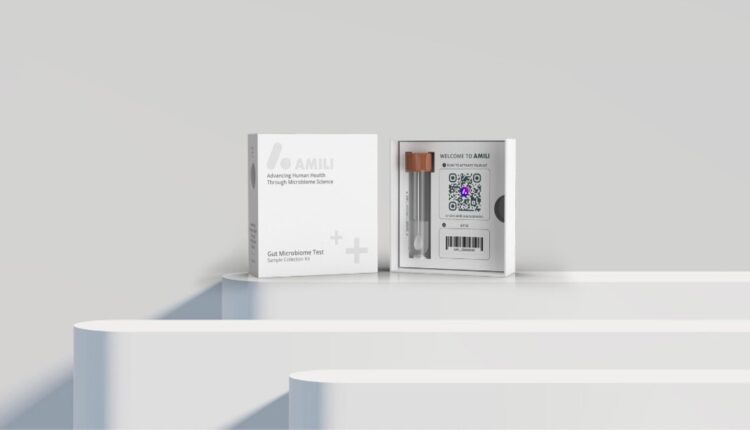 Singaporean gut microbiome firm AMILI scores $10.5M in Series A funding
Singapore-based precision gut microbiome company AMILI has snapped up $10.5 million in a Series A funding round led by technology and life sciences investor Vulcan Capital. 
New investors also joined the round, including Pruksa Group, TVM Capital Healthcare, Emtek Group, Capital Code, Pureland Group, Blue7 and Enterprise Singapore's investment arm SEEDS Capital.
WHAT IT DOES
Founded in 2019, the company is building a huge multi-ethnic repository of microbiome data and samples from Asia, including the only existing microbiome bank in Southeast Asia. It is also developing diagnostics tests, predictive algorithms, and microbiome-modifying interventions through its proprietary analytics engine called AMILI Prime.
Its database is used to assist academic institutions and biotech firms in identifying new biomarkers for the formulation of gut health products, as well as offering insights to food manufacturers.
Recently, AMILI launched in Singapore its consumer health brand BIO & ME, which offers probiotics and diagnostic tests based on its own microbiome database. The brand is targeted to be rolled out in the rest of Southeast Asia and in Hong Kong later this year. 
Additionally, the company offers faecal microbiota transplants to help treat bacterial infections.
WHAT IT'S FOR
According to a press statement, the fresh funds will be used for its further expansion in Southeast Asia in the near term and in the rest of Asia later. It will also support its pursuit of more research partnerships and discovery, as well as the development of AMILI Prime.
WHY IT MATTERS
While there has been advancement in gut health research worldwide in recent years, "there is still a big gap in research that is representative of the Asian population," claimed Tommy Teo, managing director of Vulcan Capital.
Currently, AMILI focuses its clinical research on three areas: health and wellness, oncology, and response to microbiome-based therapeutics. Since 2019, it has conducted over 20 research studies – valued at over $40 million – across a range of health indications.
MARKET SNAPSHOT
Other microbiome players in the global market have also drawn investors' money in recent years. US-based Viome Life Sciences, which offers microbiome tests and identifies biomarkers for chronic diseases, closed $54 million in a pre-Series C round in November. Its latest funds will support its clinical studies aimed at developing early-stage diagnostics and therapeutics.
Another company, Ombre, raised $3 million in seed funding, which will be used to enhance the gut health reports and probiotic recommendations on its mobile app.