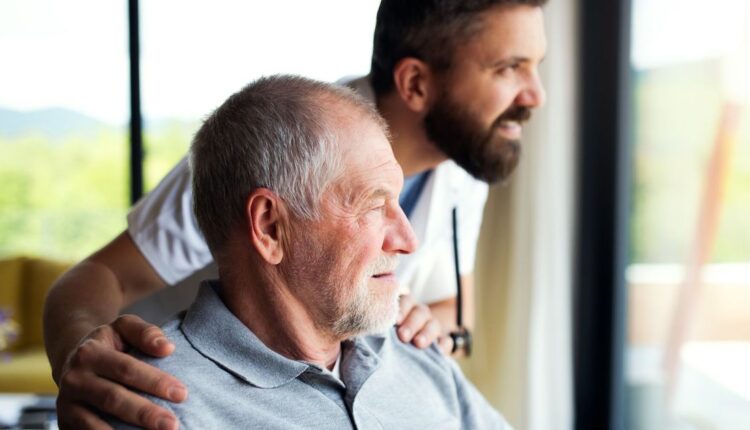 Senior care tech company Honor scores $70M in venture dollars, $300M in debt financing
Home and senior care platform Honor Technology announced Wednesday it has raised $70 million in Series E funding and $300 million in debt financing, earning the company unicorn status as it reaches a valuation of more than $1.25 billion.
The equity financing round was led by Baillie Gifford, with participation from funds and accounts advised by T. Rowe Price Associates, Home Instead founders Paul and Lori Hogan, Prosus Ventures, Andreessen Horowitz, Thrive Capital, FMZ Ventures, Rock Springs Capital, Lighthouse Capital Markets and TriplePoint Capital.
The debt financing was led by Perceptive Advisors, with participation from Ares Management funds.
Honor said the round brings its total raise to $325 million.
WHAT IT DOES
Honor's platform helps clients find and schedule caregivers. It partners with home care agencies to manage operations for their caregivers. 
The company also maintains its own group of caregivers, called Care Pros, who can help with nonmedical tasks like transportation, meals, exercise and light housekeeping. 
In August, Honor acquired home care provider Home Instead. 
WHAT IT'S FOR
The infusion of cash will be used to invest in the company's operations and tech platform, and to expand it with Home Instead's network of providers.
"With our new global scale, we are excited to accelerate the rollout of our game-changing care delivery platform. We're looking to triple the size of our engineering and product team within the next year," Sandy Jen, cofounder and chief technology officer for Honor, said in a statement.
"We are aggressively recruiting product hires, from designers to developers who want to solve real-world problems and build with purpose to solve a massive societal need. We're trailblazing in an industry that takes care of our parents – and ultimately our solutions will take care of our own generation when we're older."
MARKET SNAPSHOT
Honor's latest funding round comes a year after it completed a $140 million Series D. It raised $50 million in Series C financing in 2018. 
Senior and home care is a growing market, especially as the huge Baby Boom generation ages. An increasing number of older adults say they would prefer to age in their homes.
Last week, Amazon pushed further into senior care with its Alexa Together subscription service that allows family members and other caregivers to remotely monitor aging family members in their homes. 
Also in September, senior-assistance start-up Papa announced a partnership with digital health platform Milliman HealthIO, in order for the companies to help manage chronic conditions for Medicare Advantage plan members.