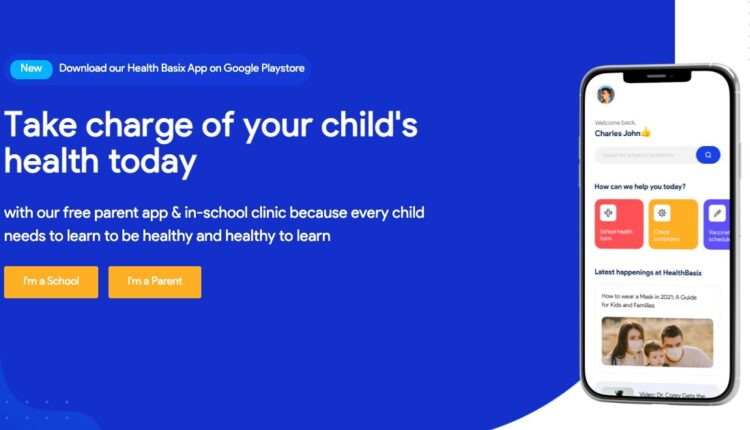 Roundup: Health Basix secures seed funding; VUNO scores another deal from Samsung and more briefs
India-based paediatric health platform Health Basix secures seed funding
Paediatric health platform Health Basix by India-based Toro Health has snapped up seed funding from investors, such as former Indian deputy Minister for Health Nicola Blackwood and Dr Anantha Nageswaran, economic advisor to the Prime Minister.
The company plans to use its fresh capital for "building its team, product development, marketing and setting up in-school clinics to deliver connected health". 
According to Toro Health, they aim to provide paediatric healthcare that makes kids "healthy rather than just treating illness". 
The Health Basix platform stores health records, such as vaccination charts, developmental milestones, prescriptions, lab reports, and scans, and allows sharing of these records with healthcare providers. It also provides recommendations based on a 128-point health assessment conducted in schools and helps connect patients with healthcare providers.
Through its Android app, users can access online doctor consultation, day-time concierge, health guides, expert doctor recommendations and appointment booking at partner hospitals and clinics. 
Health Basix mentioned that children's health is "largely ignored" by parents in India as "they don't see immediate tangible benefits" from it. It also noted that the healthcare experience for Indian children today is "fragmented, inefficient, and challenging to navigate". 
"Our main goal is to identify and connect kids to the care they need at the right time," Health Basix CEO Swathy Rohit said. 
At present, Toro Health claims to have over 10,000 active users on the Health Basix platform. It has also partnered with around 90 schools and more than 150 hospitals nationwide.
---
Samsung taps VUNO again for AI chest x-ray solution integration 
South Korean AI developer VUNO has closed another deal with medical device manufacturer Samsung Electronics to incorporate its AI chest x-ray diagnostic solution into a digital radiography system.
VUNO's Med Chest X-ray, which was recently added to Samsung's mobile digital radiograph system, will also be integrated into its GC85A premium ceiling type digital radiography system, according to a press statement.
The AI diagnostic support tool identifies thoracic abnormalities on chest radiographs indicative of pulmonary diseases, such as tuberculosis and pneumonia.
"This deal will allow Samsung Electronics to provide an advanced system that integrates AI technology into our key premium X-ray devices to markets worldwide," said Woo-young Jang, head of DR Business Team at Samsung Electronics.
"VUNO will continue to work closely with global medical device manufactures including Samsung Electronics to further expand our presence in the world market," VUNO co-founder and CEO Hyun-jun Kim also stated.
---
Australian insurer nib extends free member access to digital health record app Snug 
Australian insurance group nib has partnered with Honeysuckle Health to offer 12 months of free access to the newly launched digital health record app Snug.
In a media release, the insurer said around 1,000 nib members will be provided with a free digital subscription to the app.
Snug allows users to store health records, such as their medication and immunisation history, allergies, appointments, health notes, chronic disease management and family health history. 
It also enables them to share their digital health record with their chosen healthcare provider.
According to nib, members can integrate their health wearable devices, such as Fitbit and AppleHealth, with the Snug app.
"The Snug pilot is another step in our ambition of becoming a proactive health partner for our members, providing access to innovative technology and tools that will continue to empower them to improve and maintain their health and wellbeing," said Ed Close, chief executive for Australia Residents Health Insurance at Nib.