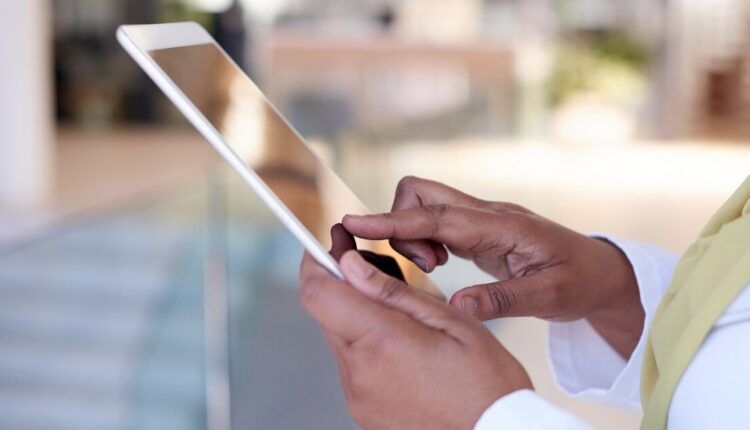 Roundup: Haryana develops mobile health app, latest health informatics company launched and more briefs
India's Haryana develops mobile app to connect patients to all state hospitals
Haryana in India has created a mobile application that will connect patients to all public hospitals across the state.
The Swasth Haryana app, according to a news report, can store patient medical records, prescriptions and radiology and pathology reports. 
The app also allows users to book doctor appointments and diagnostic services; place blood requests; and search for a nearby hospital and check out bed availability.
The news report noted that the app, available for download on both Android and iOS devices, will not require identification for proof of residence. 
The state app will initially serve 22 civil hospitals and 15 sub-divisional hospitals across Haryana, before connecting patients to over 400 government hospitals later.
---
Tredence sets up healthcare informatics unit
Tredence, a data science and AI engineering firm that is based in Bangalore, India, has established its healthcare informatics subsidiary, HealthEM.AI, in California.
HealthEM.AI is a provider of analytics solutions to improve outcomes and optimise the cost of care for healthcare providers and payors. It assists organisations through analytical insights that will enable them to tackle challenges in patient care, clinical care and revenue cycle management, among others.
According to a press statement, the platform manages the overall innovation funnel and turns ideas into "impactful" actions with pre-built AI accelerators and toolkits. It covers the full cycle of data management, from data ingestion to data quality, and focuses on improving time-to-value and self-service analytics across the healthcare spectrum. 
Moreover, the newly launched subsidiary aims to help clients adopt more data-driven culture to "counter pervasive uncertainties associated with cost and outcomes," according to Tredence.
"Healthcare providers and payors operate in a rapidly changing landscape today and our AI/ML-powered healthcare data solutions can efficiently bridge the real gap between direction and decision. HealthcareEM.AI will truly be a game-changer as it is designed to deliver value in close collaboration with leading healthcare industry players," said Tredence co-founder and CEO Shub Bhowmick. 
---
New Zealand, Australia clears entry of dental AI diagnostic support tool from US
US-based dental care AI firm Pearl has obtained regulatory approvals from both Australia and New Zealand to bring its dental radiology support tool to the countries.
In a press statement, the company said it received clearances for its Second Opinion AI solution from the Therapeutic Goods Administration of Australia and New Zealand's Medical Devices Safety Authority. 
The Second Opinion software applies radiologic computer vision to spot potential areas of interest on patient dental x-rays. It detects a comprehensive array of pathologies, existing restorations and natural anatomy, the company claims. 
Dentists can review the device's detections in real-time while conducting an examination; the tool also allows them to add their own detections and discard unhelpful AI findings.
"Our Second Opinion technology enables dentists to perform their job more confidently, see more patients and ensure a higher standard of need-based care. All of these factors are driving growth and better patient outcomes in dentistry," said Pearl founder and CEO Ophir Tanz. 
Early in the year, Pearl received a CE mark for its device for use as an assistive tool in dental radiology across Europe. 
---
Medtronic launches platform for APAC health tech startups in Singapore 
Irish health tech company Medtronic has launched in Singapore a platform for startups in the medical technology and digital health sectors in Asia-Pacific to support their talent and technology development.
Backed by the Singapore Economic Development Board (EDB), the Medtronic Open Innovation Platform (OIP) will bring strategic collaboration in healthcare technologies through capability development, partnerships and business organisations networking.
According to the EDB, the platform places Singapore in a "strong position" to serve APAC's growing healthcare needs and create new job opportunities for the island state's residents.
"Medtronic's decision to establish its first-ever [OIP] for APAC in Singapore is a testament to our leading role as a vibrant innovation and business hub. Over the past few years, we've seen a growing pool of medtech and digital health start-ups in APAC and close to 200 local start-ups," EDB SVP and Head of Healthcare Wan Yee Goh said.
Through the OIP, Medtronic opened its APAC Innovation Challenge which provides business organisations with an avenue to showcase their innovative medical technology solutions. The top five winners will be given the opportunity to partner with the company for a commercial pilot valued at up to $200,000 each.
Moreover, as part of OIP, Medtronic is set to open its Digital Medtronic Innovation Centre, also in Singapore. The facility will offer a collaborative space for product and therapy innovation.