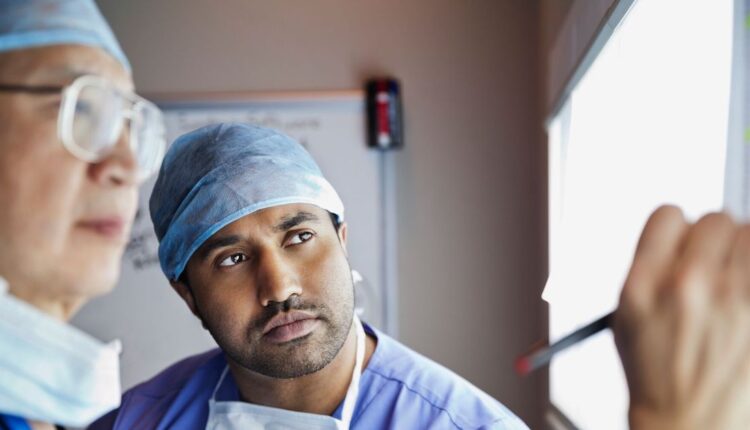 RapidAI receives FDA 510(k) to identify potential pulmonary embolism
RapidAI, a health tech company that specializes in stroke imaging analysis, announced Tuesday it had received FDA 510(k) clearance for its product that aims to identify potential cases of central pulmonary embolism and alert providers.
The Rapid PE Triage & Notification tool analyzes CT pulmonary angiogram (CPTA) images and alerts care teams when it finds a suspected case, so providers can triage patients for care.
The company, also known as iSchemaView, now has six FDA 510(k) clearances, according to the FDA's database. That includes its Rapid ASPECTS device that helps physicians detect brain injuries and decide if a patient is eligible for a thrombectomy.
"Building on our expertise in stroke, we're confident this technology will help modernize PE care and meaningfully improve patient outcomes," CEO Karim Karti said in a statement.
"Our goal is to build solutions that address the specific challenges associated with treating various conditions, as well as the communication and workflow issues faced by hospitals globally. From stroke, to aneurysm, to PE, we're proud of how much RapidAI has grown, and are excited to continue to redefine the patient care journey."
WHY IT MATTERS
A pulmonary embolism is a blockage in one of the pulmonary arteries in the lungs, most frequently caused by blood clots that travel from veins in the legs.
The condition can be life-threatening. According to the Mayo Clinic, about a third of people with undiagnosed and untreated pulmonary embolism don't survive, but quick treatment like medication or blood clot removal improves outcomes. 
THE LARGER TREND
There are a number of companies focused on using artificial intelligence in imaging. Aidoc recently received FDA 510(k) clearances for flagging and triaging possible cases of pneumothorax and another for finding potential brain aneurysms. The company also has an FDA-cleared tool for incidental pulmonary embolism.
In February, Viz.ai received a 510(k) for its algorithm that aims to detect brain aneurysms from CT scans. It scored a De Novo in 2018 for its tool that analyzes CT results and highlights cases that may have experienced a stroke.
However, as AI expands in healthcare and life sciences, some studies have raised concerns about bias and the need for rigorous testing. A study published in The Lancet Digital Health earlier this month found a deep-learning model could be trained to predict self-reported race from imaging results, a result the researchers wrote could perpetuate or worsen existing health disparities.
Another Lancet study from April found an algorithm used to detect hip fractures outperformed human radiologists, but further analysis found problems that would make it unsafe to use in new environments. The algorithm also occasionally made mistakes a human would consider easy to interpret.