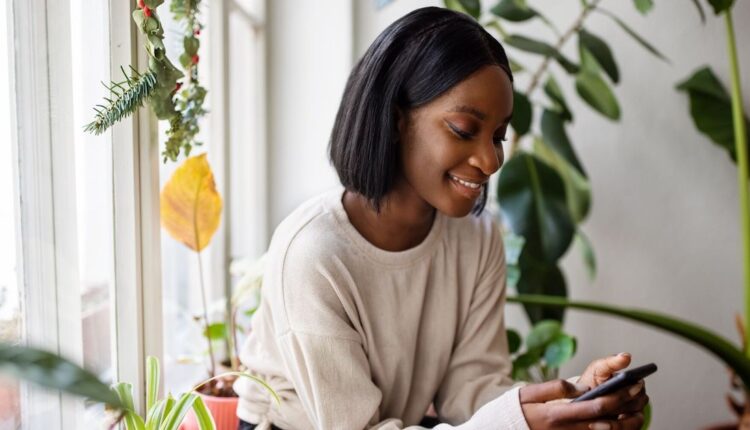 Q&A: Why leading with evidence is necessary for digital therapeutics
In August, Swing Therapeutics received FDA Breakthrough Device designation for its smartphone-based fibromyalgia management digital therapeutic. Now, the company has raised its $10.3 million Series A round to support a new clinical trial aimed at a possible FDA De Novo.
The startup's CEO, Mike Rosenbluth, sat down with MobiHealthNews to discuss why Swing's first product is focused on fibromyalgia and what's necessary to encourage provider uptake of digital therapeutics. 
MobiHealthNews: Can you tell me a bit about how your digital therapeutic for fibromyalgia works?
Mike Rosenbluth: We're studying two different digital interventions to test one against the other. The first is ACT, or acceptance and commitment therapy. It's a 12-week program. So, a patient would interact with it daily and spend about 15 to 20 minutes on it. 
People with fibromyalgia and other chronic pain diseases may try to naturally figure out how to minimize symptoms in their lives, and how to change their lives to make their symptoms more manageable. This can lead to a lot of avoidance where people are really no longer living the life that is meaningful to them. And so, what ACT tries to do is to help people accept, which isn't so much to say that you're resigned to the disease, but to say that it's there, and you can live your best life alongside the symptoms and alongside the pain. 
So, [it's] really trying to think about how you can change your relationship with pain – which is a lot easier said than done – but trying to get to a point where you're living a fulfilling life where the symptoms of the disease are more an annoyance, rather than a central part of your life.
The second intervention that we're testing is a digital symptom tracker. This is where you'd be tracking your symptoms on a daily basis, and people with chronic pain and different diseases often find it helpful to look at their symptoms over time. They'll also have access to general health education articles and fibromyalgia health articles as well.
MHN: Why did you decide to start with fibromyalgia?
Rosenbluth: When I founded the company with Jazz Venture Partners, we were really interested in autoimmune and chronic pain diseases broadly, realizing that there's a huge amount of healthcare resources spent in these areas. While a lot of treatments are effective, there's a real gap in care and a real opportunity to do better for these patients. 
We ended up speaking with a lot of physicians and a lot of patients, and really got pointed to fibromyalgia as a place to start. We're a super evidence-driven company. There's level 1A evidence around behavioral therapies, but there's a real lack of access to them. We thought that by using software-based approaches, we could really give patients the treatments that can help them and do it at scale.
If you talk to practicing physicians, they recognize that these treatments work and that they're beneficial, but typically, the referral pathways aren't there. So, if you're a primary care physician or you're a rheumatologist, you don't have a pain psychologist in your Rolodex that you'll typically refer to unless you're in some specialty clinic or the Mayo Clinic or some chronic pain center, which most people don't have access to. It's really putting the burden on the patient to find these things, which is really tough. 
And that lined up with non-pharmacologic approaches for chronic pain management, [which] is pretty specific. So, there's not a lot of trained specialists out there that can do this, and a lot of them don't take insurance, and it's inconvenient to get to. For the most part, patients are told, "Here's some drugs that may be beneficial, we encourage you to exercise, and that's all I can do for you."
MHN: So, you recently announced your Series A. Can you tell me a little bit about how you're going to use this investment?
Rosenbluth: So, our first priority is our Prosper-FM study. That's our pivotal study, studying these two different digital interventions. And using that, if the results are positive, to file for FDA clearance. I've always believed that to really change the standard of care, you need to lead with evidence. I think this is probably our fifth clinical study that we've run in various forms.
We are also planning to launch a telemedicine clinic. Those plans are coming into place right now, and so, we'll talk more about it later. But the general idea is, as we've been really understanding more and more about this patient population, realizing that a digital therapeutic can be really powerful, and additionally powerful would be to provide these patients with a care specialist that truly understands their disease.
MHN: What do you think needs to happen for digital therapeutics to go mainstream?
Rosenbluth: I would say [there are] three areas. One, I think, is the maturing and clarity of the reimbursement path. I think that's clearly a challenge – not only to get adoption, but also for continued investment and success in the area. If we can demonstrate an economically sustainable and viable business model, I think that's critical. 
The second is around, how do you actually get this in patients' hands? Innovating on the business model and trying to figure out how physicians can get more comfortable prescribing new treatment modalities, things they may not be as familiar with.
And then, I think the third is just around this commitment to evidence and evidence being able to change the standard of care and get integrated into guidelines. I think once you start seeing these technologies and approaches in guidelines, then I think that can also help to change the behavior of physicians and payers.