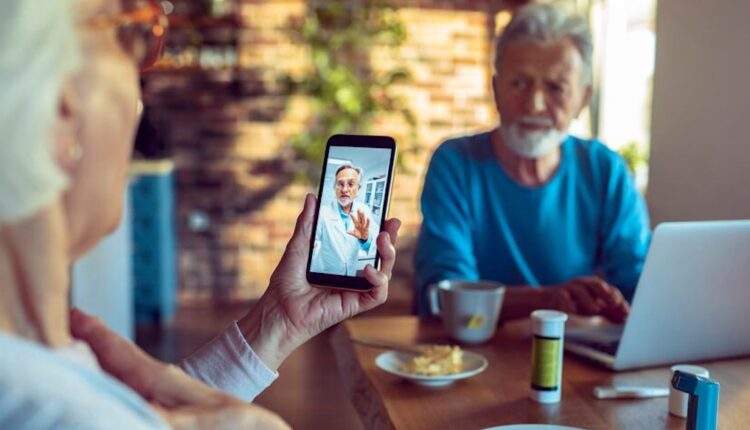 Propeller Health vets launch virtual primary care platform Marley Medical
Propeller Health vets Chris Hogg and Joe Slavinsky are looking to the telehealth space with the launch of Marley Medical, a virtual primary care company focused on chronic conditions.
The new company is coming onto the scene fueled by $9 million in seed funding. Julie Yoo, a general partner at Andreessen Horowitz, and Kristin Baker Spohn, a general partner at CRV, led the latest funding round. Participation also came from a number of individual investors including digital health veterans Anne Wojcicki and Halle Tecco. 
The new provider is focused on reaching patients in the home and lets members virtually connect with multidisciplinary care teams, as well as set up face-to-face visits. Patients are also able to do at-home labs. If a patient needs medication, the company is able to send it to a person's home address.
WHY IT MATTERS 
There is a large market for treating chronic diseases in the U.S. According to the CDC, six in 10 adults in the U.S have a chronic disease, and four in 10 have two or more chronic diseases. 
Caring for chronic diseases also has financial implications. In fact, 90% of the $3.8 trillion in annual healthcare expenditures in the U.S. are for individuals with chronic conditions and mental health conditions, the agency reports. 
"There is just too much complexity in the current care model for chronic disease. It's too hard and inconvenient for most people to manage, and that creates fatigue, frustration and failure. We have a once-in-a-lifetime opportunity to re-envision how healthcare is delivered, and Marley will offer a better way to manage disease by offering a simpler, more convenient and less stressful experience for our members," Chris Hogg, cofounder and CEO of Marley Medical, said in a statement.
"Our clinical teams will build trusted relationships with our members, and over time they will trust us with more and more of their medical issues. We want to bring back the 'primary' in primary care, and be the first place our members turn to for care."
THE LARGER TREND
Virtual primary care companies are plentiful today. Crossover Health, which also offers a virtual primary care service to health plans and self-insured employer members, scored $168 million in Series D funding in March. 
Hybrid primary care provider One Medical went public in 2020. Recently the company announced the acquisition of tech-backed Medicare provider Iora Healthfor $1.4 billion. 
Telehealth giant Teladoc launched a new primary care offering this week called Primary360 which is now available to health plans, employers and other payers.