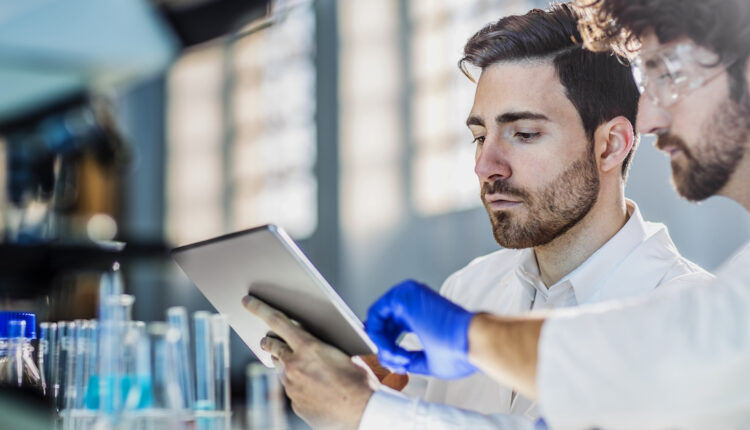 PathAI and Roche team up to push adoption of digital pathology tech
PathAI, maker of AI-enabled pathology products, announced Friday it was partnering with pharma and diagnostics giant Roche.
The strategic partnership will allow PathAI to develop and distribute its AI pathology tech through Roche's uPath enterprise software, a workflow platform for labs.  
The collaboration will begin with distributing PathAI's research-use-only algorithms through the cloud version of Roche's uPath software, with a focus on immuno-oncology for the treatment of multiple types of cancers.
WHY IT MATTERS
PathAI is pitching the partnership as a way to push adoption of AI-powered digital pathology tech in labs, which it argues has been slow because the digital pathology industry is fragmented across different software, hardware and algorithm providers. 
"This collaboration brings together all of the components required to deliver and commercialize a differentiated AI-based digital pathology medical device including assay, scanner, image management system and image analysis algorithms. We believe this collaboration will unlock the potential for digital pathology in the CDx [companion diagnostic] setting, offering a differentiated service to biopharma sponsors and ultimately new opportunities to improve patient outcomes," Dr. Andy Beck, CEO of PathAI, said in a statement.
THE LARGER TREND
In July, PathAI added lab testing services to its portfolio with the acquisition of Poplar Healthcare Management. 
The deal came months after the company announced it had scored $165 million in Series C funding, bringing its total raised to $255 million. 
Meanwhile, Roche has inked other deals this year, including one with pharma giant Eli Lilly to integrate with its Tempo Pen and Tempo Smart Button. It's also working with Diabeloop for automated insulin delivery and Novo Nordisk to integrate with its diabetes management app mySugr.
Other companies in the digital pathology space include Proscia, which in March partnered with AI oncology diagnostic platform Ibex Medical Analytics; Paige, which received De Novo clearance from the Food and Drug Administration last month for its AI software that helps detect prostate cancer; and health tech giant Royal Philips, which today announced a new digital pathology suite called IntelliSite.