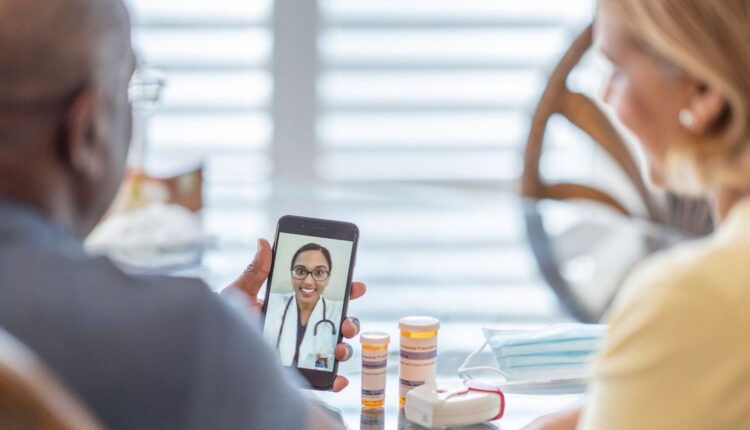 Papa, Milliman HealthIO join forces to help seniors install remote monitoring tools
Senior assistance startup Papa is partnering with Milliman HealthIO, a digital health tracking platform geared towards employers, payers and value-based healthcare providers. The collaboration will allow the companies to help manage chronic conditions for Medicare Advantage plan members and other organizations. 
Papa provides on-demand help for seniors with nonmedical tasks like transportation to doctor's appointments, grocery shopping, light housework and companionship.
Milliman HealthIO, an app-based platform owned by consulting and actuarial firm Milliman, allows users to record and share health data, and can provide alerts if trends indicate a potential health problem.
Papa's assistants, called Papa Pals, can help set up the Milliman app as well as remote patient monitoring devices to measure blood pressure, blood glucose, blood oxygen, pulse and weight.
"We're excited to collaborate with Papa," Sanjay Mohan, managing director of Milliman HealthIO, said in a statement.
"Their mission to help older adults stay independent complements our mission to enable individuals to be – and stay – healthy. Given that six in ten adults live with chronic disease, we know we have a tremendous opportunity to put simple technology in their hands, to help monitor and manage their health on a regular basis, in between doctor's visits, and before health events get out of hand."
WHY IT MATTERS
More people in the U.S. will need senior care as the population ages. The Census Bureau predicts that people over age 65 will outnumber children under the age of 18 for the first time in U.S. history in 2034.
Older adults are also hoping to age in their homes. A 2020 Rock Health report found 77% of people over the age of 55 said they want to age in place, but only 50% believed they'd be able to.
Medicare Advantage is an increasingly popular coverage option for seniors as well. According to data compiled by the Kaiser Family Foundation, more than 26 million people were enrolled in an Advantage plan in 2021, making up 42% of the total Medicare population. 
"The moment for remote patient monitoring (RPM) has arrived, with trends in technology, reimbursement, and adoption all moving in the right direction. At the same time, we can't leave non-digital-natives or those contending with other access challenges behind.
"Papa is thrilled by Milliman's vision with HealthIO in this area, and we're honored to bring the human element to help members and providers alike realize the value of RPM," Andrew Parker, founder and CEO of Papa, said in a statement.
THE LARGER TREND
This spring, Papa announced it had raised $60 million in Series C funding, coming in just six months after an $18 million Series B round.
In late 2020, the company launched a health management platform called Papa Health to offer virtual primary care, urgent care and chronic care management. 
Other digital health companies targeting the senior care and remote monitoring space include Connect America, Best Buy and Amazon.