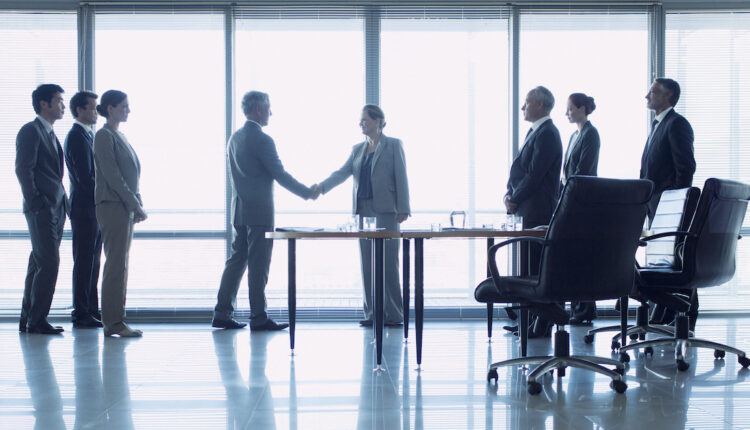 Ovia Health hires Dr. Leslie Saltzman as CMO and more digital health hires
Ovia Health has tapped Dr. Leslie Saltzman as the reproductive and family health company's new chief medical officer.
Saltzman, a practicing physician who specializes in internal medicine, most recently served as vice president of medical at tech-enabled clinical trial platform TrialSpark. Ovia was acquired by diagnostics giant Labcorp last year. 
"Ovia is a completely unique health tech company," Saltzman said in a statement. "It provides a product that fosters improved outcomes for women and families by empowering people to take greater control over their health, and it directly aligns with the incentives of payers, employers and clinicians. I consider it a privilege to be joining a mission-driven organization that continues to have a positive influence on the health and lives of so many."
---
Digital COPD management startup Wellinks has hired Dr. Abi Sundaramoorthy as chief medical officer.
Sundaramoorthy comes to Wellinks from value-based kidney care company Somatus, where she worked as executive vice president of clinical enterprise. She's also served in leadership positions at University Hospitals Health System in Ohio.
"Wellinks' patient-centered approach to virtual-first COPD care aligns perfectly with my personal values and philosophy of care, and I am excited to continue advancing high-quality care rooted in value with this incredible team," Sundaramoorthy said in a statement.
"I saw firsthand in my hospital practice how COPD patients have been left behind by the existing delivery system, and I look forward to making sure they have access to the same kind of innovative, virtual care that has revolutionized care in other chronic disease areas."
The COPD-focused startup scored $25 million in Series C funding late last year. 
---
At-home lab testing startup Base announced it has brought on Dr. Murdoc Khaleghi as chief medical officer. 
Khaleghi was a founding team member at fellow at-home testing company Everlywell. He's also worked at health tech and fitness companies like WellnessFX, Healium, NeuroTrack and Me Biosciences.
"We are thrilled to add Dr. Khaleghi to our growing team at Base. His impressive background will help boost our medical team, as well as advance our mission to bridge the gap between science and consumers," Base founder and CEO Lola Priego said in a statement.
"With his expertise, we aim to create an all-encompassing support system for people looking to take control of their health through prevention and personalization."
Base launched a little more than a year ago with $3.4 million in a seed funding round.
---
Female pelvic floor and physical therapy startup Origin hired two new leadership team members last week. Sarah Pollet joins as vice president of strategy and operations, and Brenna Jones Senger will serve as vice president of people operations.
Pollet has worked in leadership positions at UCSF Benioff Children's Hospital, Hale Health and Rock Health. Jones Senger has worked at Sweetgreen, DryBar, Pinkberry, Massage Envy and Cold Stone Creamery.