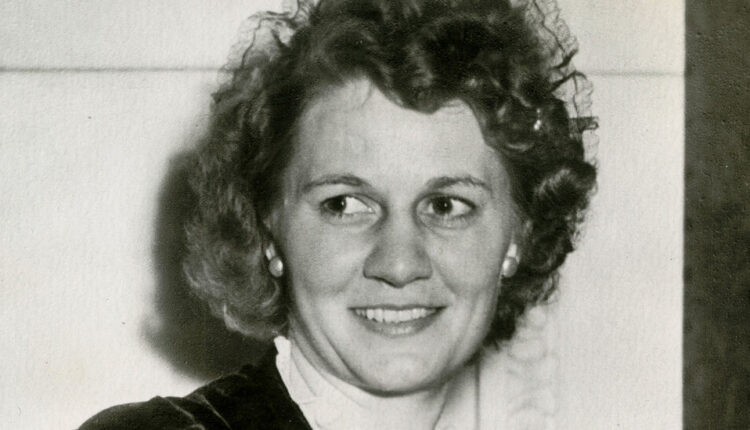 Overlooked No More: Elizabeth Hayes, Coal Town Doctor Who Fought for Miners
The miners, members of the United Mine Workers, sent a telegram to President Harry S. Truman asking for help, and a federal judge, Guy K. Bard, was assigned to investigate Shawmut's finances. At a hearing, Hayes and the miners testified about the horrid sanitation conditions, Biederman wrote, with Hayes's testimony clearly moving the judge. She spoke of delivering a baby after she had fallen into a ditch and sewage had splattered her clothes. Public health professionals had urged women to have their babies in hospitals, "using everything that science has taught us about baby care," Hayes said, yet, she added, "we have to mix our formula with sewage and diluted urine."
Judge Bard appointed two new executives to run Shawmut, ousting Dickson and his top aide. The new executives rehired Hayes and agreed to fix the sewage problems and pave the roads. Declaring victory, the miners ended their five-month strike.
Hayes became so celebrated that Woody Guthrie wrote a song, "The Dying Doctor," about her and her father. The lyrics go, in part, "My daddy told me to fight to cure sickness / But I can't cure sickness with sewage all around."
Hayes decided to leave her job in 1947, and the miners and their families threw a big farewell picnic. She married Charles Williamson and worked as a civilian doctor at the Cherry Point Marine Air Base in North Carolina. While her husband was serving in Korea, she moved to Brockway, Pa., and helped run a medical practice there. After her marriage to Williamson ended in divorce, she married LeRoy Voris, an agricultural researcher, in 1957. They lived in Washington and ultimately retired to Pine Knoll Shores, N.C.
Hayes died of a stroke on June 26, 1984, in New Bern, N.C. She was 72.
During the 1945 strike, when "Dr. Betty" was a national sensation, The Philadelphia Record wrote, "The prescription of Dr. Hayes — 'Get good and mad — and start fighting' — reminds us that many, many more Americans need to follow her example."