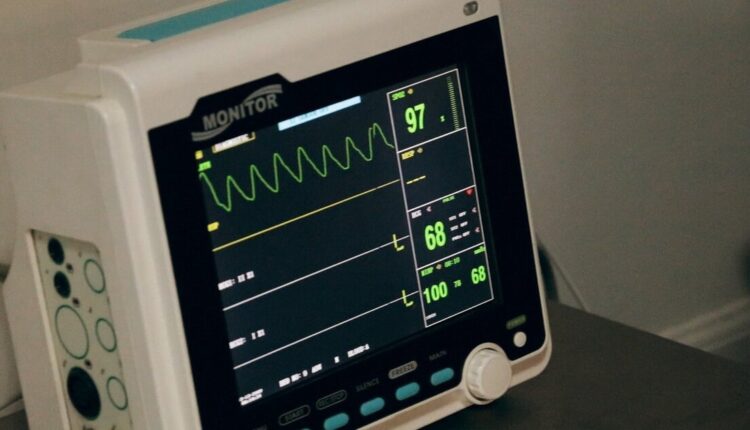 Over 630,000 ECG data used to develop AI tool for early diagnosis of heart disease in Japan
ICT tech provider Fujitsu and the University of Tokyo Hospital in Japan have teamed up to develop an artificial intelligence tool for the early detection of heart diseases.
The partners announced on Monday that starting 25 October, they will enter a clinical research phase to verify the effectiveness of the technology in estimating abnormal heart movements based on electrocardiogram data.
WHAT IT'S ABOUT
Since 2019, Fujitsu and the University of Tokyo Hospital have been collaborating on the technology which draws on data from the latter's patients. These include more than 630,000 ECG data and around 140,000 cardiac ultrasounds. 
The tool was developed through waveform analysis technology called topological data analysis – a method that treats data as a set of points arranged in space and extracts geometric information from the set. 
Fujitsu claims that the project has "succeeded in detecting patients with abnormal heart movements with high accuracy".
WHY IT MATTERS
State data shows that heart disease is the second leading cause of death in Japan. According to Fujitsu, electrocardiography is the widely used diagnostic tool to detect heart disease at an early stage, while echocardiography is also performed to spot abnormalities in a patient's heart shape and movement. But there remain challenges in diagnosing heart disease at an early stage given the limitations of both tools.
To address this, Fujitsu has been trying to conceive AI technology that will be able to detect heart disease early on to prevent it from worsening.
The upcoming clinical research will evaluate how effective the tool is in determining the presence or absence of abnormal heart movements based on patients' ECG data. The research will run up to March next year. 
THE LARGER TREND
One of the biggest hospitals in India, Apollo Hospitals, has recently introduced an AI tool that predicts the risk of cardiovascular diseases. It has used ten years' worth of data from over 400,000 patients across the country to develop the said device that takes into account a patient's lifestyle attributes and vital signs to provide a CVD risk score.
Earlier in the month, Artrya announced that it got the Australian government's nod to market its AI solution for diagnosing coronary heart disease. Salix detects and assesses atherosclerotic plaque in a patient's arteries as seen in their cardiac CT scans. It can render a patient's 3D heart image and assessment report within 15 minutes.
ON THE RECORD
"Based on the results of this clinical research, Fujitsu will promote research and development of solutions that can detect abnormalities in heart motion at an early stage and contribute to the prevention of progression to serious heart disease in patients. Through its joint research with the University of Tokyo Hospital, Fujitsu will continue to actively promote research and development of AI to detect various heart diseases," the company said in a statement.