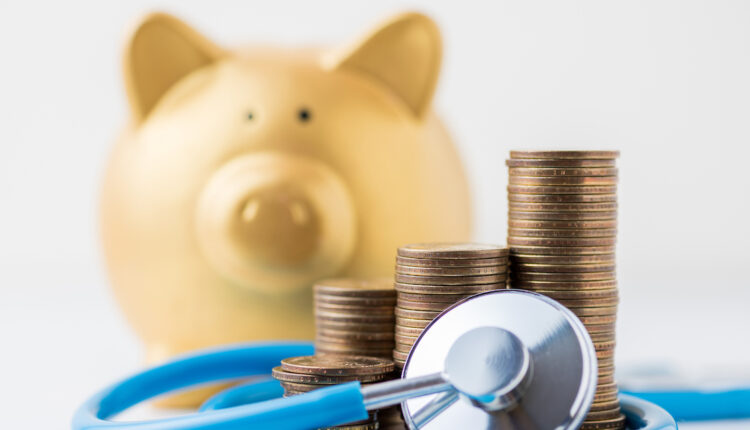 Osso VR scores $66M for virtual reality surgical training and more digital health fundings
Virtual reality surgical training platform Osso VR announced Thursday it had scooped up $66 million in Series C funding, less than a year after its $27 million Series B.
The round was led by Oak HC/FT with participation from Signalfire, GSR Ventures, Tiger Global Management and Kaiser Permanente Ventures. The startup said it will use the investment to expand access to its training tools for healthcare workers and hire new talent.
"Oak HC/FT is continuously seeking new opportunities to support innovative companies impacting the healthcare industry in a meaningful way," Vig Chandramouli, partner at Oak HC/FT, said in a statement. "Osso VR is well positioned to become the gold standard for all surgical training and continuing education, and we're thrilled to work alongside this impassioned and committed team."
According to Crunchbase, Osso VR's total raise is now more than $109 million. 
---
Diabetes care company Podimetrics scored $45 million in a Series C financing round led by D1 Capital Partners, the Medtech Convergence Fund and an undisclosed strategic investor.
Others participating in the round include Polaris Partners and Scientific Health Development. The startup's product, the FDA-cleared SmartMat, measures the foot temperature of high-risk patients, alerting them to early signs of diabetic foot ulcers. 
The capital will be used to expand Podimetrics' product development and research teams, and to add to the number of services provided by their nurse support teams.
"We are proud to partner with Podimetrics and to support its efforts to save lives and limbs," James Rogers, investment partner with D1 Capital Partners, said in a statement. "Our growth capital will expand commercialization of the SmartMat, which we believe has demonstrated the ability to reduce unnecessary healthcare costs through preventive, risk-based strategies that prioritize high-quality outcomes for vulnerable patients.
"We believe that Podimetrics is building a strong team and are honored to support its worthy mission."
---
Hybrid-provider startup Radish Health raised $4 million in a seed-funding round led by Tusk Venture Partners, with participation from MaC Venture Capital, Global Founders Capital and the Fund.
Launched in 2020, Radish offers primary care, mental healthcare and nutrition counseling, geared toward midsize businesses and municipal governments. The company plans to use the funding to expand its line of services and create new personalized programs for its employer customers.
"A majority of midsize businesses cannot offer their employees onsite primary and mental health care," CEO and founder Dr. Viral Patel said in a statement. "At Radish Health, we are reaching the 30+ million midsize business and municipal governments looking to provide accessible healthcare benefits for their employees either through telehealth, in-person at a clinic, or in their offices."