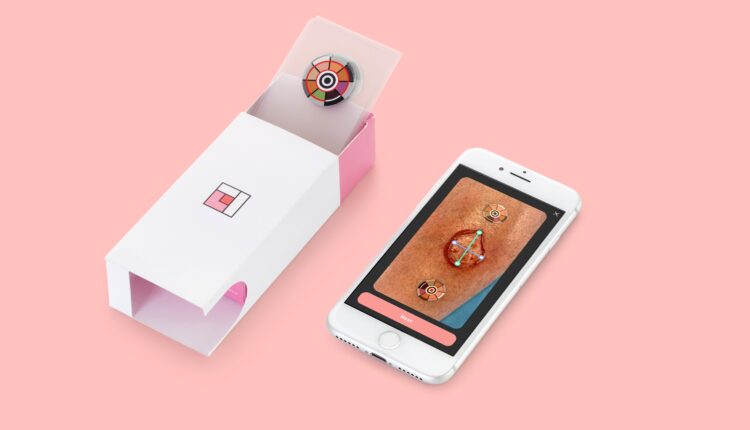 NHS Wales pilots new wound care technology for improved outpatient care
NHS Wales is piloting a new wound care app which equips district nurses to scan patients' wounds during home visits.
The app, created by global technology company Healthy.io, integrates with existing software on smartphones and tablets to turn the devices' camera into a lab-grade diagnostic scanner.
The images captured by the device are shared on a secure digital portal accessed by clinical staff, who can then remotely assess and monitor the wounds and provide digital consultation services for patients.
The eight-month project was launched in early October and is currently being rolled out in Swansea Bay University Health Board across Swansea Bay and Neath Port Talbot using funds from the Welsh Government's Digital Solutions Fund (DSF), coordinated by Digital Health Ecosystem Wales (DHEW).
WHY IT MATTERS
The app aims to save time and funding for healthcare services by streamlining and improving wound care.
At present, wound care services present a significant resource requirement, and account for approximately six per cent (£330million) of NHS Wales's annual budget. 
Inaccurate assessment of wounds can lead to unnecessary follow up visits and outpatient appointments, straining clinical capacity and causing delays for patients accessing services.
Healthy.io's wound care app is designed to prompt early detection of delayed healing and support earlier intervention, improving patient experience and reducing the administrative burden by creating a simplified, consistent recording and assessment process.
THE LARGER TREND
The app has been used at the Livewell Southwest Trust in England prior to the pilot in Wales.
In Swansea Bay and Neath Port Talbot it has been rolled out to 30 patients, with 36 individual wounds being digitally monitored and nine wound types have been identified by the 18 clinicians using the service. Face-to-face training is delivered by Healthy.io to healthcare staff and new users.
ON THE RECORD
Catrin Codd, Operational Lead for District Nursing Neath Port Talbot, Swansea Bay University Health Board, highlighted that "wound management is a large part of the District Nursing role," and hopes that the app will allow the District Nursing Service to "access the most up-to-date information and images of patients' wounds, improving healing times and enhancing patient care."
Katherine Ward, Chief Commercial Officer and UK Managing Director of Healthy.io, said that by "making routine wound monitoring digital," Healthy.io aims to "help already-burdened healthcare professionals make better clinical decisions and support patients in having their care managed closer to home."