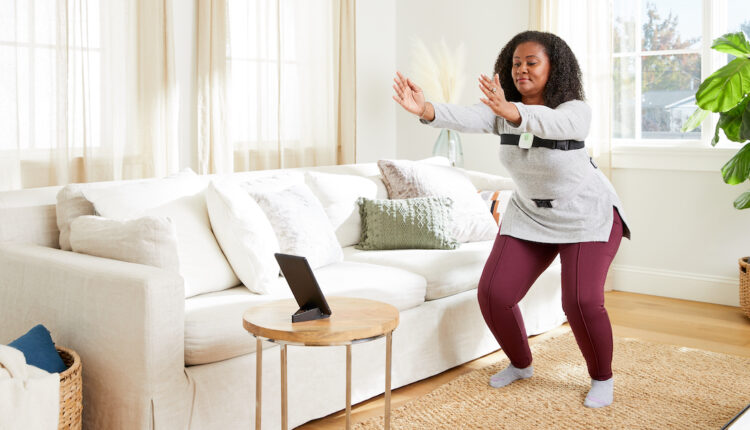 MSK startup Hinge Health lands $600M in new investments
Digital musculoskeletal (MSK) health company Hinge Health has raised a whopping $400 million in a Series E funding round led by Tiger Global and Coatue Management. Alkeon and Whale Rock also put in a $200 million secondary investment to acquire ownership in Hinge.
Hinge said it's now valued at $6.3 billion, more than double the valuation it announced in January when it raked in $300 million in Series D funding. The newest round brings the company's total raise to more than $1 billion, according to a news release.
WHAT IT DOES
Hinge offers at-home MSK care and physical therapy to employers and individual consumers. 
It provides a tablet and wearable sensors to guide users through workouts geared toward prevention, acute pain, chronic pain and rehabilitation. Customers can also access one-on-one coaching via text, call or email.
WHAT IT'S FOR
Along with the funding, Hinge also announced two new hires: Lalith Vadlamannati will serve as chief technology officer after spending 13 years at Amazon, and Vincent Lim was hired as chief HR officer, coming from human resources at Google, Medium and JUUL Labs.
"What makes this round special is that it's led by the people who know us best – our existing investors," Daniel Perez, cofounder and CEO of Hinge Health, said in a statement. "We'll use this capital to continue investing in new ways to improve access and outcomes, create exceptional patient experiences, and avoid unnecessary surgeries."
MARKET SNAPSHOT
Hinge has had a busy 2021. After announcing its hefty Series D round at the beginning of the year, it revealed plans to purchase Enso, the maker of a noninvasive electrical nerve stimulation device for pain relief, in March.
In July, Hinge announced HingeConnect, a tool that would allow it to integrate with its users' electronic health records. 
Last month the company made another acquisition with wrnch, developer of computer vision technology that measures body motion. 
MSK care is a popular focus for digital health companies. Just last week, digital therapeutic company DarioHealth moved into the space with the launch of Dario Move. 
Earlier in October, SWORD Health announced the purchase of Vigilant Technologies, maker of a wearable that aims to prevent workplace injury.
Other MSK companies include Omada Health, Kaia Health and Risalto Health.