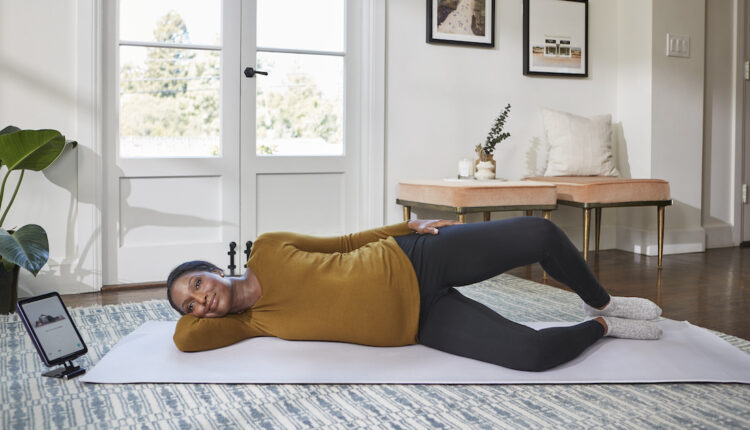 MSK company Hinge Health launches program for female pelvic floor disorders
Digital musculoskeletal care company Hinge Health launched a women's pelvic health program, nearly two months after competitor SWORD Health revealed a similar offering. 
Hinge's program, available within the same platform as the rest of its MSK tools, offers educational content and access to a care team made up of physical therapists, women's health coaches and urogynecologists. The offering can address women's pelvic health issues like prolapse, abdominal separation, bladder and bowel problems, and chronic pelvic pain
Using the company's HingeConnect EHR integration, the MSK company aims to identify Hinge members for a pelvic floor assessment to see if they could use the program.
"Pelvic floor disorders are one of the most common health challenges women face, yet it remains one of the most underserved needs by our current healthcare system," Karen Stander, vice president of physical therapy and women's health at Hinge, said in a statement.
"Today's launch represents a milestone in providing women everywhere with urgent access to world-class pelvic health care, empowering them to take control of their health during important life events."
WHY IT MATTERS
A 2008 study published in JAMA found nearly 24% of women experienced at least one pelvic floor disorder, with the prevalence increasing with age and the number of births. 
More than 40% of women between the ages of 60 and 79 had at least one disorder, and nearly half of those age 80 and older reported a pelvic floor condition. 
THE LARGER TREND
Digital MSK programs drew investor attention in 2021, and Hinge is one of the larger players in the space. At the beginning of the year, the company completed a $300 million Series D funding round. Then, in October, Hinge announced it had raised $600 million in new investments, including a $400 million in a Series E, plus a $200 million secondary investment to acquire ownership. 
SWORD, another MSK and physical therapy-focused company, raised multiple funding rounds last year, including a $163 million Series D, plus a $26 million secondary round. 
However, there are other companies focused on digital pelvic health. Renovia, which has an FDA-cleared digital therapeutic for pelvic floor disorders, raised $17 million in Series C-1 funding a year ago. Breast-pump maker Elvie also makes a connected kegel device called the Elvie Trainer.