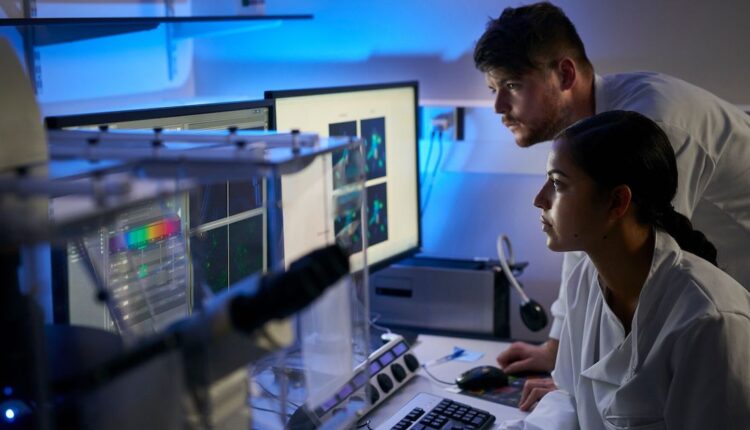 Medical data management company Flywheel scores $22M
Research data management platform Flywheel announced it had raised $22 million in Series C funding.
The round was led by 8VC with participation from investors including iSelect, Argonautic Ventures, Beringea, DrX/Novartis, HPE Pathfinder, Spike Ventures, Key Investments, Seraph and Great North Labs.
"We are incredibly excited about the opportunities ahead, as we accelerate the transformation of bioinformatics and research with the Flywheel platform. We are grateful for this support that can allow us to help more healthcare and research organizations focus on science and innovation, while relying on us to manage and curate their data and provide the analytical tools they need to truly accelerate discovery," Jim Olson, CEO of Flywheel, said in a statement. 
WHAT IT DOES
Flywheel provides a cloud-based platform so that researchers can more easily collaborate as well as curate, manage and analyze their data.
WHAT IT'S FOR
The company said the capital from the Series C round supported their just-announced acquisition of St. Louis-based Radiologics.
"Together, we're going to help speed the development of clinical trials, get to discovery faster, and reduce wasted time and resources along the way. We understood the tremendous opportunity to bring together Flywheel's and Radiologics' expertise for the advancement of medical research," Radiologics CEO Dan Marcus, PhD, said in a statement. Marcus will be chief scientific officer at the combined organization. 
"I'm thrilled that our combined company will continue to serve the research community through open source and enterprise informatics solutions."
MARKET SNAPSHOT
The new financing round comes months after a $15 million Series B raise was announced in February. 
Other companies in the clinical data management space include Aetion, Datavant, Verana Health and OM1.