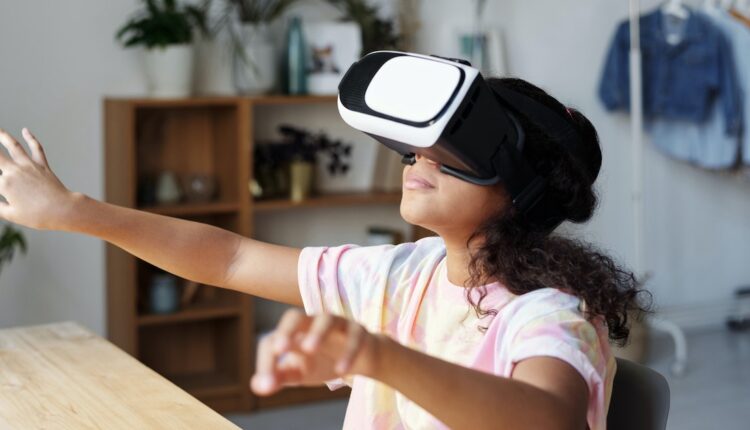 Luminopia scores FDA De Novo for VR treatment for lazy eye
Massachusetts-based Luminopia landed an FDA De Novo for its virtual reality digital therapeutic focused on helping children improve amblyopia, commonly called lazy eye. 
The therapy, called Luminopia One, is geared toward children living with the condition between the ages of 4 and 7 and is focused on improving their visual acuity. Children put on a VR headset and are then shown "therapeutically modified" TV shows and movies. The patient and caregiver can choose from a variety of media content, and the system then uses algorithms to modify the selected content to help a child's brain take in stimuli from both of their eyes. 
The company recommends that the tool be prescribed to children for one hour a day, six days a week over a 12-week period. 
WHY IT MATTERS
Amblyopia is a common eye disorder in the U.S. In fact, the CDC reports that between 2% and 3% of the population suffers from the condition. Typical treatment for amblyopia includes wearing an eye patch on the stronger eye and putting special eye drops into the stronger eye. Luminopia is rolling this therapeutic out as an alternative to traditional therapies. 
"The FDA approval of a new digital therapy with robust clinical evidence for children affected by amblyopia is a major development. Amblyopia is one of the most common conditions I manage as a clinician, and patients, parents and physicians often struggle with current therapies," Dr. David G. Hunter, ophthalmologist-in-chief and Richard Robb Chair in Ophthalmology at Boston Children's Hospital and advisor to Luminopia, said in a statement. "The idea of prescribing TV shows and movies to treat amblyopia in children instead of eye patches or eye drops is an exciting prospect."
THE LARGER TREND
Several companies are working on changing the care paradigm for amblyopia. In March, Israeli company NovaSights announced a new clinical trial for its CureSight system, which helps train the brain to use both eyes simultaneously while watching videos through 3D glasses. 
In 2019, Slovenia-based startup AmblyoPlay released a digital vision therapy tool that gamifies vision therapy for the patient. 
Pharma giant Novartis is also looking into the space. In 2020, the company acquired Amblyotech, a startup that uses 3D glasses and video game software to treat amblyopia.