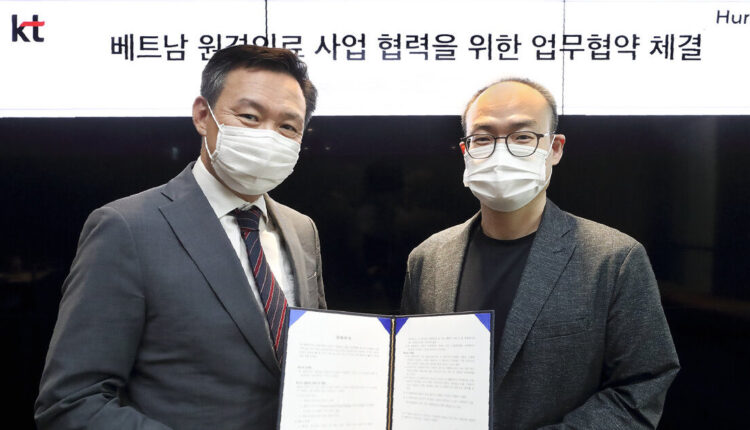 KT Corp. plans Vietnam launch of telemedicine platform for chronic disease management
South Korean telecommunication giant KT Corporation has partnered with health tech company HurayPositive to develop and launch a telemedicine service for managing chronic diseases in Vietnam.
According to a press statement, the telemedicine platform is targeted to be launched within the year and will start by offering virtual services for diabetic patients before gradually offering support for other chronic conditions such as high blood pressure. The partners intend to later engage local medical institutions to test their telemedicine service. 
WHY IT MATTERS
The number of diabetic patients in Vietnam has doubled over the past decade, according to the latest data from the Vietnamese Association of Diabetes and Endocrinology. About 14% of its population, including 5.5% of Vietnamese adults aged 20 to 79, are prediabetic. 
KT wanted its telemedicine platform to reach and support patients with chronic diseases from remote areas of Vietnam. 
THE LARGER TREND
KT began its foray into the Vietnamese healthcare scene in April this year through its partnership with Hanoi Medical University. The organisations have joined hands to offer telemedicine services for chronic disease patients and jointly conduct research on medical AI.
Using Vietnam as a springboard, the telecom firm aims to build a regional telemedicine business reaching millions of patients in Southeast Asia. 
In other news, KT is also collaborating with the Vietnam National Cancer Hospital to develop a data and AI-driven early cancer diagnosis solution.