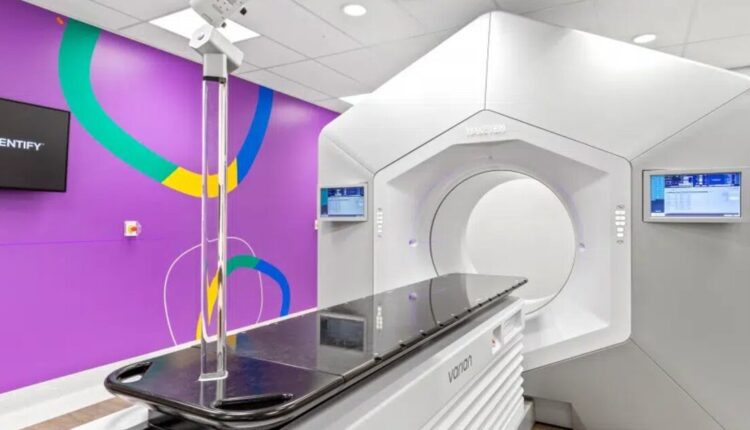 Icon Group enters AI radiology research partnership with Varian
Brisbane-based cancer care provider Icon Group has teamed up with Siemens Healthineers' Varian, a cancer care technology developer, for a five-year research and professional services agreement.
According to a media release, the partnership will conduct clinical and technical research that evaluates hardware and software systems involved in diagnostics, treatment planning, and radiation therapy for cancer patients. 
WHY IT MATTERS
Their first project will focus on using AI in contouring – or outlining tumours and nearby organs – to cut the time for planning radiation therapy treatment.
"Timely care is critical to improving outcomes for patients, and this partnership with Icon builds on our efforts to reduce the time that elapses between a cancer diagnosis and treatment," said Varian president of Radiation Oncology Solutions Kevin O'Reilly.
Findings of their research projects will be later published and used to support broader industry education efforts, including radiology systems training for healthcare providers.
"Together with Icon, we can evaluate how new products can integrate into existing systems and continuously improve our technology services, all with a focus on enhancing the patient experience," O'Reilly said.
Varian and Icon first collaborated in April last year when Varian installed linear accelerators across Icon's network in Australia and Asia.
"Through this five-year partnership, we look forward to once again supporting Varian's world-class team in developing products and services that have the potential to efficiently deliver more advanced care to even more patients in more regions across the world," Icon CEO Mark Middleton said.
THE LARGER TREND
Other healthcare providers have started their respective research collaborations to investigate how AI can enhance radiology and imaging for cancer.
New South Wales-based medical imaging provider Synergy Radiology also entered into a multi-year deal to explore the use of AI in clinical radiology. The company will be integrating its existing radiology workflows with AI solutions from Sydney Neuroimaging Analysis Centre, a developer of software solutions that automate image analysis for diagnosis and research.
The non-profit Egyptian group Baheya Foundation has also collaborated with GE Healthcare to validate the use of AI in assessing and predicting neoadjuvant therapy responses in advanced cases of breast cancer.