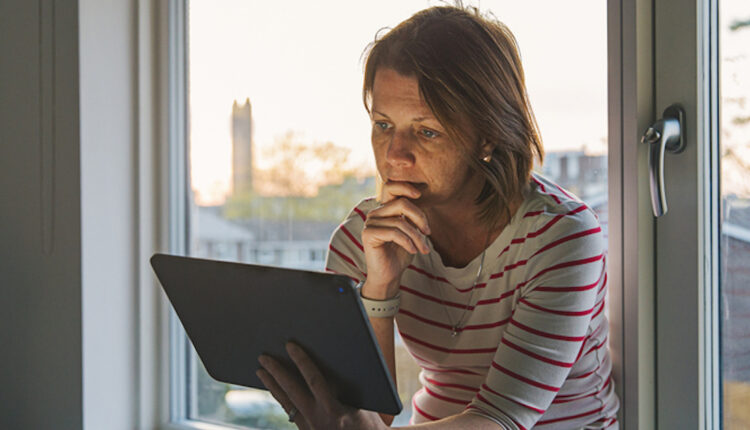 Guided ICBT helps tackle OCD, but face-to-face therapy still leads in effectiveness
As the shortage of mental health professionals continues to rise in the U.S., more and more startups are looking to design digital health technologies to tackle this gap. While anxiety and depression are among the most popular conditions treated through digital means, there are a number of products to help individuals with obsessive-compulsive disorder (OCD), which impacts roughly 1.2% of the U.S. population. 
New research from JAMA found that therapist-guided digital cognitive behavioral therapy (CBT) was not inferior to face-to-face therapy. However, participants in face-to-face therapy groups had the most significant decrease on the Yale-Brown Obsessive Compulsive Scale, followed by the guided internet-based CBT group (ICBT). Participants given just the internet-based intervention without guidance had the least significant decrease on the Y-BOSC assessment. 
"Although this RCT [randomized control trial] could not conclusively demonstrate non-inferiority, the findings suggest that therapist-guided ICBT is a cost-effective alternative to face-to-face CBT for adults with OCD in scenarios where traditional CBT is not available. Unguided ICBT is probably less efficacious but could be an alternative when providing remote clinician support is not feasible," authors of the study wrote.
TOP-LINE DATA 
Across the board, participants had statistically significant improvements from their baseline Y-BOSC score to the primary endpoint. There was a difference in the mean Y-BOCS score between the face-to-face therapy group and the therapist-guided ICBT group of 2.1, with the former performing better. The average score of the non-guided ICBT group was 5.35 points higher than the face-to-face group. 
Researchers pre-set the non-inferiority margin to 3 points, which meant that the guided ICBT was, therefore, deemed non-inferior to face-to-face therapy. 
Researchers also looked at the cost for each of these interventions and found that "both ICBT groups incurred substantial cost savings (range, $6,190-$6,593) per treated participant compared with face-to-face CBT."
HOW IT WAS DONE 
The single-blinded, non-inferiority, randomized control trial included a total of 120 participants. Of that, 38% were clinically referred to the trial. Participants were split into three groups: 38 enrolled in the face-to-face CBT group, 42 in the ICBT portion and 40 in the unguided ICBT group. 
Individuals in the face-to-face group had 16 sessions for 90 minutes, each with a therapist delivering CBT for OCD. Meanwhile, the guided ICBT group received the digital program for 14 weeks. This program included 10 modules, which were unlocked by the therapist after a participant did the corresponding assignments of each module. Participants in this group could also communicate with therapists through asynchronous messaging. 
The unguided ICBT group also had 14 weeks of digital therapy. However, in this group, modules were unlocked and issues could be filtered through a tech support team. 
THE LARGER TREND
Within the last few years, researchers have begun to study the impact of ICBT to treat OCD. A study published in npj digital medicine in 2020 found that adolescents with OCD receiving an ICBT intervention had long-term benefits from the tool. 
In the private sector, startup NOCD scored $33 million in Series B funding for its OCD-focused digital tool in 2021.