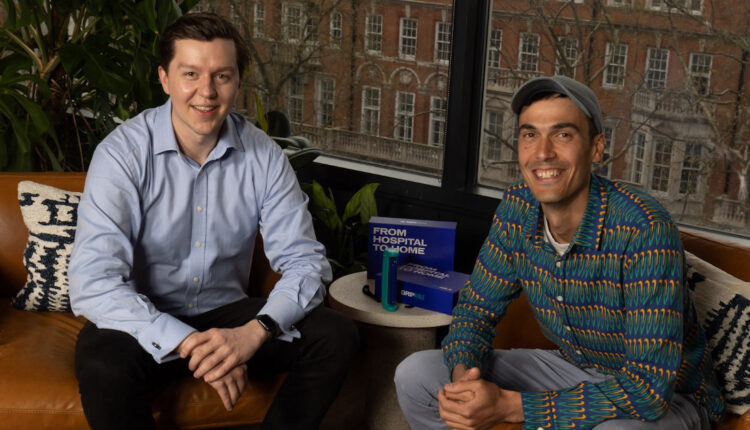 GripAble raises $11M for gamified hand and arm rehab
London-based GripAble, which offers a platform for digital neurological and musculoskeletal rehabilitation, raised $11 million in Series A financing.
The round was led by IP Group and Parkwalk Advisors, bringing the startup's total raise to $17.5 million.
WHAT IT DOES
GripAble offers a handheld device that can be squeezed to assess grip strength. It pairs with an app in which users can play games to train arm and hand functions. The platform also allows patients to set goals and track their progress.
The company plans to use the investment to expand its platform in new markets, with a focus on Europe and the U.S. GripAble recently announced a distribution partnership with U.S.-based medical supply company Medline.
"Patients with physical and cognitive impairments require guided therapy to improve their quality of life. Simply put, the more rehab they do, and the more they adhere to professional guidance, the greater their chances of having better outcomes, with a wealth of evidence backing this up," GripAble CEO and cofounder Dr. Paul Rinne said in a statement.
"The new funding will accelerate GripAble's journey to delivering end-to-end patient care and connecting millions to their own personal home-based clinic. We welcome IP Group and Parkwalk, who have a wealth of insight and experience that will support us in growing our industry-leading platform in the U.S. market and enable us to expand our clinical and commercial evidence base."
MARKET SNAPSHOT
Another company that provides digital therapy for neurological conditions is MindMaze, which makes video game-like tools for therapy and assessment of neurodegenerative diseases and brain injuries. The startup announced it had raised $105 million in financing in February, not long after a $125 million round from October.
Digital musculoskeletal care and physical therapy is also a popular space for U.S. digital health investors. One major player, Hinge Health, raised two large funding rounds last year, including $600 million in new investments announced in late October. 
SWORD Health also raised multiple rounds last year, including a $163 million in Series D plus $26 million secondary investment that bumped its valuation to $2 billion. The company recently expanded its line with a new product focused on female pelvic pain.