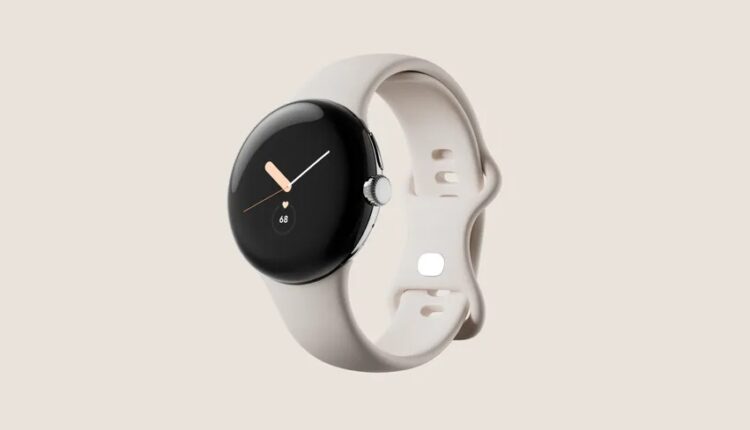 Google confirms Pixel Watch coming this fall and more digital health briefs
After months of rumors, Google announced its own smartwatch, called the Pixel Watch, will be coming this fall.
Although the tech giant has supported smartwatches through its wearable operating system and completed its acquisition of Fitbit last year, this is Google's first branded smartwatch. The Pixel Watch will have a circular, domed design made with recycled stainless steel and customizable bands.
Even though the watch also has plenty of features not concerned with health tracking, Rick Osterloh, Google's senior vice president of devices and services, teased the Pixel Watch's "deep integration" with Fitbit that will include heart rate and sleep tracking as well as workout metrics users can measure against their goals.
Meanwhile, Google is entering a crowded market for health-tracking wearables, with competitors like Apple, Amazon, Samsung, Withings and Garmin. Fitbit recently landed FDA clearance for its long-awaited photoplethysmography atrial fibrillation (AFib) detection algorithm.
---
Wysa has received FDA Breakthrough Device Designation for its AI-enabled mental health chatbot helping adults with chronic musculoskeletal pain, depression and anxiety.
The chatbot offers cognitive behavioral therapy that could lessen depression and anxiety symptoms and help users manage pain to improve physical function. 
The Breakthrough Devices program allows companies to work with the FDA before marketing approval. It aims to speed the development, assessment and review process for medical devices and combination products that could provide better treatment for people with debilitating or life-threatening illnesses or conditions. 
"We're thrilled to achieve this meaningful designation from the FDA and look forward to working closely with the agency to continue development of AI-based cognitive behavioral therapy," Wysa cofounder and CEO Jo Aggarwal said in a statement.
"Our mission is to help those in need of support with an always available platform, and during these challenging times it's more crucial than ever to provide mental health options."
Wysa raised $5.5 million in Series A funding in May 2021. 
---
Pear Therapeutics is expanding a program to offer its prescription digital therapeutics through partnerships with telehealth providers.
The company's newest partner, QuickMD, will be able to provide eligible patients with Pear's opioid use disorder product, reSET-O.
In April, the company announced the program with its first telehealth offering, addition medicine-focused PursueCare. 
"Pear is pleased to work with telehealth providers in providing innovative, FDA-authorized treatments that enable round-the-clock access to assist eligible patients in their recovery journey during these difficult times," Chief Commercial Officer Julia Strandberg said in a statement. "After so many uncertain months, it is important to meet people where they are and where they feel comfortable, providing them with access to the care they need."