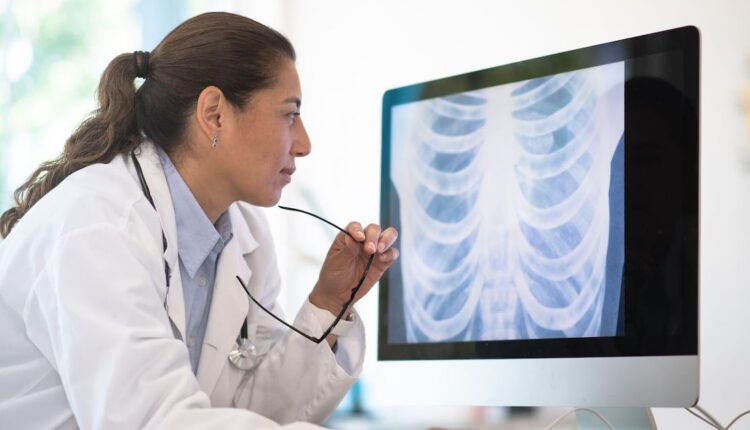 FDA clears Aidoc AI-powered pneumothorax detection tool
Radiology artificial intelligence company Aidoc scored FDA 510(k) clearance for its tool for flagging and triaging cases of pneumothorax, or a collapsed lung, on X-rays.
Aidoc said the software could run on all X-rays, including portable machines, and automatically notes positive cases of pneumothorax so physicians can focus on these images more quickly. 
Some of Aidoc's other FDA-cleared tools include software for triaging and notification of incidental pulmonary embolism, triaging cervical spine fractures and flagging acute intracranial hemorrhage.
"We're very excited about this important milestone," CEO Elad Walach said in a statement.
"This FDA clearance further validates the breadth of our AI platform, going beyond specific AI algorithms to act as a healthcare AI hub for the enterprise's cross-specialty needs. This includes ER, ICU, outpatient centers, inpatient admissions, and the coordination of care and communication among providers. By bringing radiologists and proceduralists to the same AI platform, we enable enhanced collaboration across departments and systems to deliver patients with the right treatment at the right time."
WHY IT MATTERS
Pneumothorax can be caused by chest injuries, some lung diseases and certain medical procedures, according to the Mayo Clinic. It can be life-threatening.
Aidoc is positioning its tool as a way to identify a collapsed lung more quickly, so severe complications don't occur.
THE LARGER TREND
Less than a year ago, the AI-enabled imaging startup raised $66 million in Series C funding, bringing its total funding pot to $140 million. That came about two years after a $27 million Series B.
In October, Aidoc teamed up with ScreenPoint Medical to integrate the company's AI product for 2D and 3D mammography into Aidoc's platform.
Another company that uses AI to assist with imaging is Qure.ai, which yesterday announced it had raised $40 million in a funding round led by Novo Holdings and HealthQuad. The startup received another FDA 510(k) earlier this year for an algorithm that uses chest X-rays to help clinicians place breathing tubes.
Radiology startup Sirona Medical recently acquired the AI capabilities and some personnel from Nines. That deal included two FDA-cleared tools, one that analyzes chest CT scans to determine the size of lung nodules and another that uses head CT scans to find potential intracranial hemorrhage and/or mass effect.