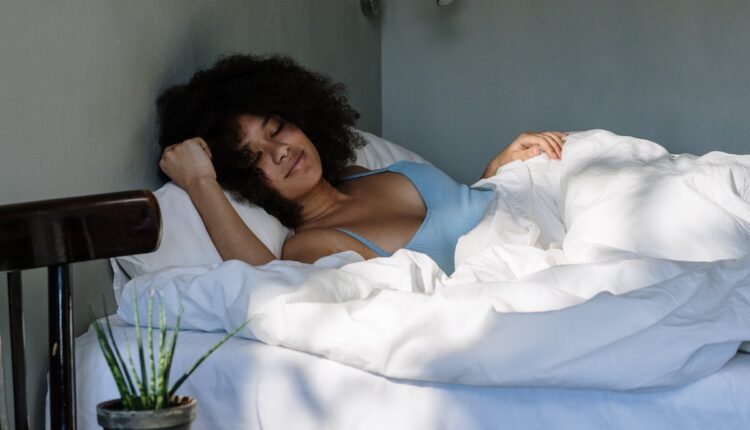 Digital CBT could help Black women with insomnia
Digital cognitive behavioral therapy could help treat Black women with insomnia, according to a new study published in JAMA. 
Researchers found that study participants using an internet-based intervention for insomnia, with a tailored version for Black women and a standard version, significantly reduced their score on the insomnia severity index. 
In the single-blind, 3-arm randomized control study, participants received either an internet-delivered cognitive behavioral therapy (CBT) treatment called Sleep Healthy Using the Internet (SHUTi), a stakeholder-informed version for Black women or patient education information about sleep. 
Scientists discovered that significantly more participants in the tailored version of the tool for Black women completed the intervention, compared with those in the other digital care group. 
The study, which was conducted at Boston University Medical Center, included 333 Black women with clinical insomnia. 
"While it is important to demonstrate that SHUTi can improve the sleep of Black women, the significant differences in terms of treatment engagement are noteworthy: More Black women fully completed the version of the intervention that was tailored specifically for them," authors of the study wrote.
WHY IT MATTERS 
According to an article from Yale School of Medicine, 30% of adults in the U.S. live with insomnia. However, Black women are disproportionately represented. CBT is one of the most common ways to treat insomnia. 
Researchers pitch digital options as a potential way to increase access to insomnia care for more populations. 
"Black individuals in the U.S. are among the most likely to experience disparities in access to healthcare and, ultimately, poor health outcomes. There is a critical need to develop and evaluate evidence-based interventions to address these persistent racial gaps. The lack of culturally adapted interventions to improve sleep health among racial and ethnic minority populations persists, and to our knowledge, this is the first CBT-I intervention adapted for Black women," researchers of the study wrote. 
THE LARGER TREND 
Digital health startups are increasingly looking to help treat insomnia. Pear Therapeutics landed FDA clearance for its digital therapeutic for insomnia called Somryst in 2020.
Big Health has also created a digital insomnia intervention called Sleepio.