This is Conservative America's
#1 Memorabilia
This is a fine gold and silver-plated 1.5-inch coin that is ⅛ inch thick. It has an image of President Donald J. Trump on one side and the American Eagle, the symbol of America on the other side. It's a large coin because it's made, after all, to impress your friends, not put it in your wallet to pay the bills.
Unlike a standard coin, it doesn't have face value. It's made with high-quality craftsmanship, and it's slated as a beautifully engraved collectible coin of President Trump's image.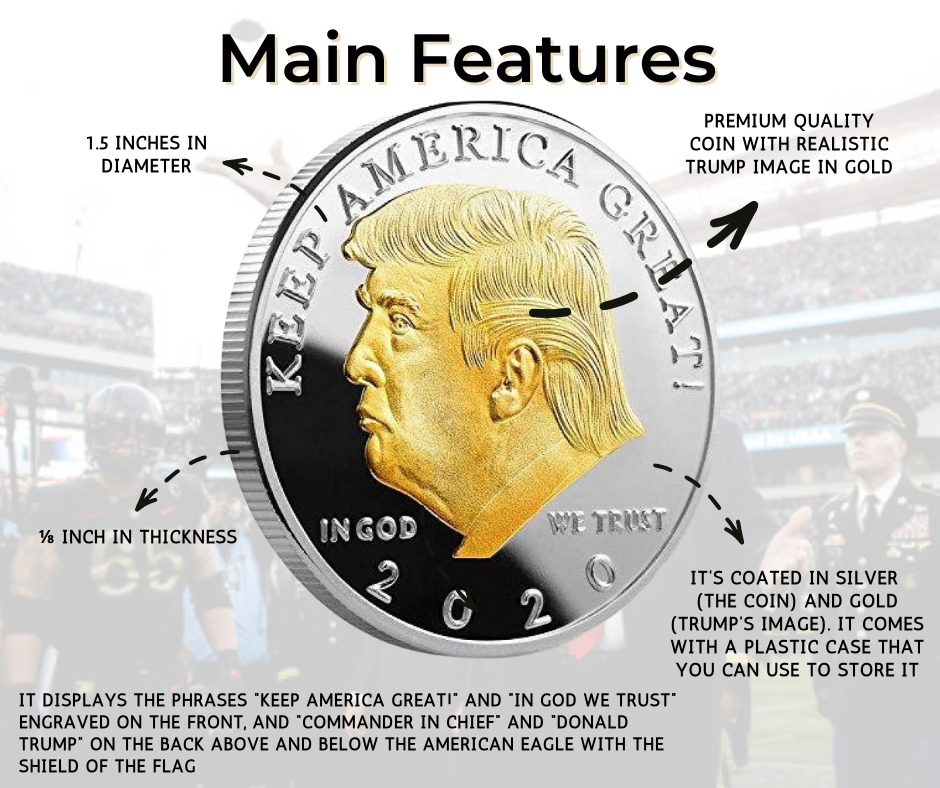 Why This Coin Is America's Favorite Souvenir:
LIMITED QUANTITIES AVAILABLE !!
FREE CLAIM
Just Shipping $9.99