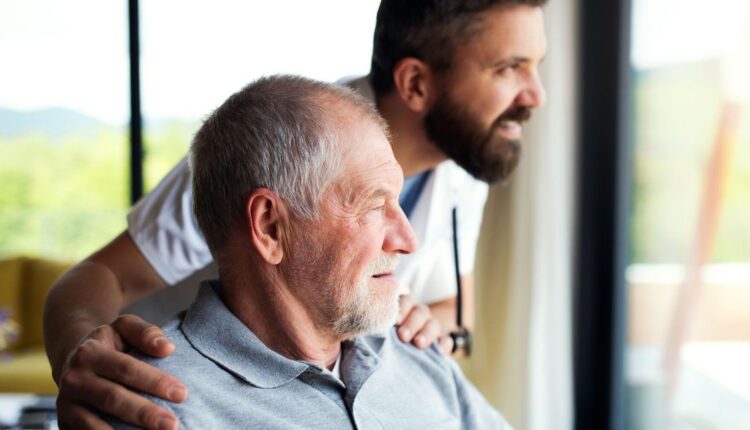 Caregiver support startup Homethrive raises $20M
Caregiver support platform Homethrive scored $20 million in a Series B funding round led by Human Capital. 
Other participants in the fundraise include Allianz and existing investors 7wireVentures and Pitango HealthTech. The startup previously raised an $18 million Series A in 2020. 
WHAT IT DOES
Homethrive offers support, resources and care navigation to people who are caring for older family members or loved ones with disabilities. 
That includes the Dari digital assistant, which can provide information on topics like navigating Medicare, finding outside caregivers or long-term care, and what to expect after a family member is discharged from the hospital. Users can also connect with human care guides who can help them find services and provide emotional support.  
Homethrive said it will use the investment to expand its partnerships with self-insured employers and insurance plans.
"Many organizations only focus on the vocal minority, but the reality is that caregivers are a large group suffering mostly in silence. Unless organizations are willing to acknowledge the crisis and take steps to address it, they'll continue to lose top quality, seasoned employees," Dave Jacobs, cofounder and co-CEO of Homethrive, said in a statement. 
MARKET SNAPSHOT
According to a 2020 AARP survey, the number of Americans with caregiving responsibilities is growing, with nearly one in five providing support to an adult family member or friend. 
Though many respondents said their role gives them a sense of purpose or meaning, it also can come with additional stress. One in four said it was difficult to manage their own health, and one in five reported high financial strain.
Meanwhile, as the baby boom generation ages, and the majority of older Americans hope to stay in their homes as they get older, digital health and health tech companies have been adding senior care and assistance services.
Papa, which connects older adults with helpers who can assist with meal prep, transportation and light housework, raised $150 million in Series D funding late last year. Another assistance startup named DUOS scooped up $15 million in Series A financing in April. 
Amazon launched Alexa Together last year, a subscription service that uses the Alexa voice assistant to help caregivers remotely monitor and assist family members in their homes.