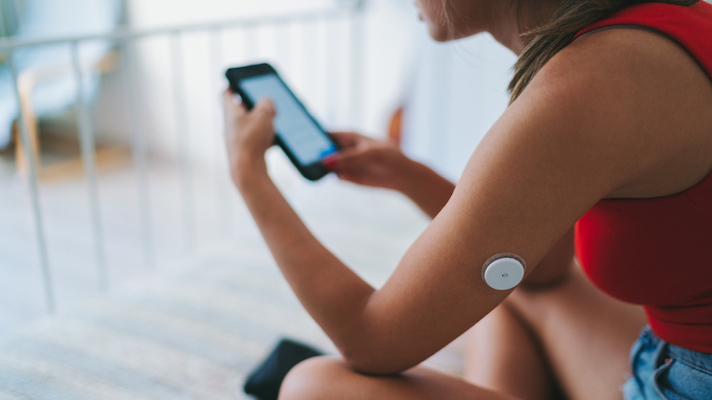 Canadian startup Gini Health launches new product aimed at 'reversing diabetes'
Gini Health, a Canadian personalized healthcare startup, today introduced its first foray into chronic condition management with its "diabetes reversal program."
The company got its start developing customized supplement plans and conducting genetic health reports that can be managed through its proprietary mobile assistant.
Gini's diabetes management plan pairs users with a care team that considers their health data and the latest global research to tailor a treatment strategy to their needs. The mobile platform syncs insights from continuous glucose monitoring devices along with data related to weight, activity, sleep, blood pressure and food intake. From there, Gini's doctors can adjust the patient's diet, lifestyle and medication as needed.
The program was tested in a 12-week pilot study that provided "promising evidence" that Type 2 diabetes can be reversed, Gini said in its announcement. Results from the study showed that 65% of participants achieved HBA1c levels below 6.5 and 40% of participants reduced their blood pressure readings. It also was successful in reducing insulin injections and diabetes-specific prescription medications for 92% of participants.
WHY IT MATTERS
More than 34 million people in the U.S. have diabetes, according to the Centers for Disease Control and Prevention.
Diabetes can be kept under control with proper management, but without it, the disease can lead to hospitalization, kidney disease and death. In fact, diabetes was the seventh leading cause of death in the U.S. in 2017, the CDC says.
Gini is pitching its diabetes management program as a way to make care more accessible.
"Globally, there is a big gap in the diabetes care model that can be filled with our approach of bringing evidence-based research, and combining technology with best doctors," Gurjot Narwal, founder and CEO of Gini Health, said in a statement. "Our pilot program's success is a great start to make it available to more people."
THE LARGER TREND
With such a high prevalence, there are a number of digital health start-ups focused on diabetes management.
Virta Health also claims its program can reverse diabetes by combining tracking, coaching and remote-monitoring capabilities with a nutrition-based ketogenic diet. The company scored $133 million in a Series E funding round this year.
Another newcomer to the space is 9am.health, which launched this month with $3.7 million in seed funding. The company provides online prescriptions, home medication delivery, personalized care plans, virtual access to a care team and at-home lab tests for people with prediabetes or Type 2 diabetes.
Other names in diabetes care are Welldoc's Bluestar platform, Glooko, Teladoc with its acquisition of Livongo, Onduo and One Drop.