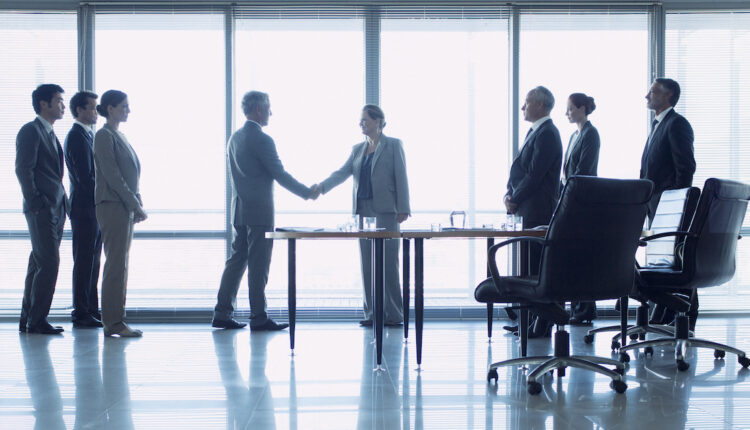 Butterfly Network taps Heather Getz as CFO and more digital health hires
Handheld ultrasound maker Butterfly Network announced Wednesday it had appointed Heather Getz as executive vice president and chief financial officer.
Getz, who takes the reins beginning May 2, worked at remote-monitoring company BioTelemetry for 12 years, including posts as executive vice president and chief financial and administrative officer. The company was acquired by health tech giant Royal Philips in early 2021. 
"Heather brings a compelling blend of healthcare technology and public company experience along with a successful track record in operational and financial discipline that is well suited to support and enhance Butterfly's continued growth and evolution," ​Butterfly president and CEO Dr. Todd Fruchterman said in a statement.
"As a proven CFO with deep experience in delivering results and value creation, Heather will be a strong partner as we continue to execute our strategy and introduce unique value to the healthcare ecosystem."
Earlier this year, Butterfly rolled out a new ultrasound platform, called Butterfly Blueprint, that aims to more easily share ultrasound data and information across care teams. The company completed its merger with a special purpose acquisition company to go public in 2021. 
---
Mental health benefits company Spring Health hired two new leadership team members, Karishma Patel Buford as chief people officer and Candice Schaefer as head of employee health and performance.
Buford comes to Spring from financial tech platform OppFi, and previously worked at Groupon and BAE Systems. Schaefer most recently worked at Twitter, where she served as the director of global wellness.
"We want Spring Health to lead the way in being the mentally healthiest and highest performing company in the world and Karishma and Candice will be my partners in making sure we deliver on that," said CEO April Koh. "As psychologists by training, they bring a wealth of experience in building out people teams while also bringing out the best in employees."
In September, Spring announced it had raised a whopping $190 million in Series C funding, bumping the startup's valuation to $2 billion. 
---
Carrot Fertility, a reproductive benefits manager, appointed G. David Ball as senior vice president, medical. 
Ball is the former president of the Society for Assisted Reproductive Technology, and most recently served as director of the Assisted Reproductive Technology Laboratory at five sites in the U.S. He'll continue working at three sites.
Carrot announced two promotions to its executive team in December as well as the appointment of Tim Kelly as chief commercial officer. In August, the benefits startup raised $75 million in Series C funding.