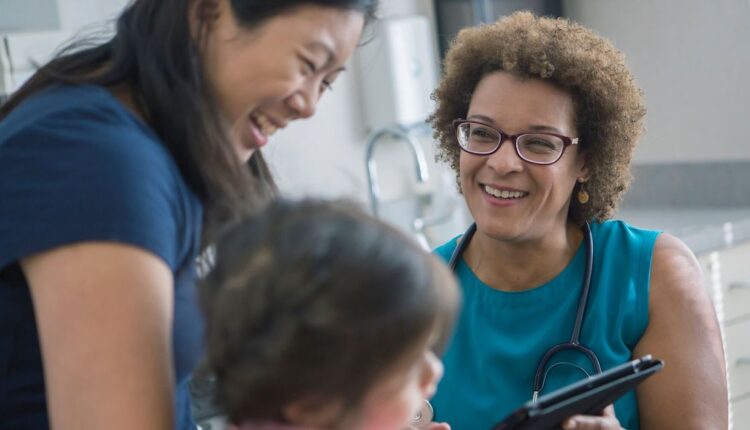 Brightline launches autism care program for caregivers and more digital health briefs
Pediatric behavioral health company Brightline is launching a virtual coaching program aimed at parents and caregivers with children at risk for or diagnosed with autism spectrum disorder (ASD).
Getting an Early Start on Autism includes one-on-one sessions with an autism care coach as well additional educational content and exercises. The program is geared toward caregivers with children ages 18 months to 6 years old. 
"Brightline is harnessing technology and specialized behavioral health coaching to teach parents scientifically proven skills that can promote their children's social and communicative development," David Grodberg, Brightline's chief psychiatric officer, said in a statement. "The scalability of this focused program holds promise to help parents and caregivers much sooner than the current system allows."
The program launch comes shortly after the startup revealed a $105 million funding round, boosting its valuation to $705 million. Brightline first announced its plans to move into the autism care space in October last year. 
---
Pear Therapeutics received Safer Technologies Program (SteP) for Medical Devices designation from the FDA for its Pear-010 prescription digital therapeutic candidate aimed at acute and chronic pain.
The FDA's SteP is a voluntary program focused on accelerating development, assessment and review of devices for conditions that aren't considered as debilitating or life-threatening as those eligible for the agency's Breakthrough Devices Program.  
"We believe pain is well suited for treatment with a PDT because currently more than 50 million patients are left to choose between pain and treatment by opioids," Yuri Maricich, Pear chief medical officer, said in a statement. "We applaud FDA for recognizing the need to help patients gain more timely access to treatments for conditions like pain."
Pear recently went public through a merger with a special purpose acquisition company. It offers three FDA-cleared PDTs for substance use disorder, opioid use disorder and chronic insomnia. 
---
Hybrid care provider Carbon Health is launching its diabetes management program less than a year after it acquired Steady Health.
The program pairs continuous glucose monitoring with a multidisciplinary care team, who can access CGM data through Carbon's EHR and collaborate on a care plan. 
Carbon said the management tool represents the full integration of Steady's diabetes-focused platform. It acquired the company in June 2021, about a month before Carbon announced a massive $350 million financing round. 
Late last year, Carbon rolled out a metabolic health assessment program that aims to find patients at high risk of developing diabetes. 
"There is severe fragmentation within the U.S. healthcare system, putting enormous pressure on patients and providers: there are broken handoffs between medical professionals, information is siloed, and providers aren't able to provide holistic, continuous care," Myoung Cha, chief strategy officer and president of omnichannel care at Carbon Health, said in a statement.
"We are launching our diabetes program to eliminate these broken handoffs while also transforming chronic care management and setting the standard of omnichannel care not only for ourselves, but for the entire industry."