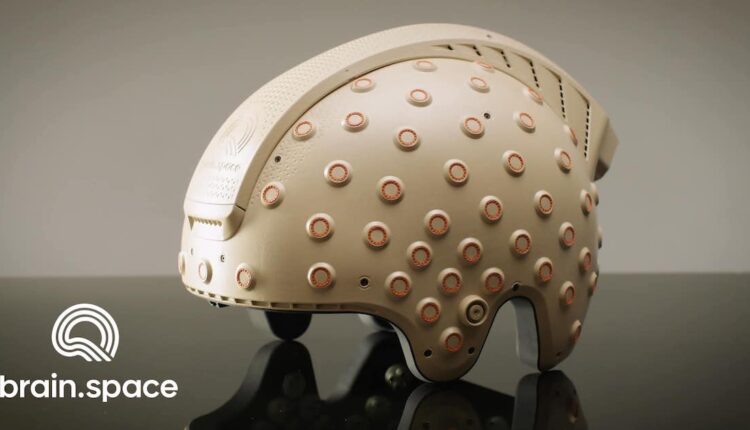 Brain.space raises $8.5M, announces International Space Station research
Brain.space, maker of an EEG helmet, emerged from stealth Monday with $8.5 million in funding and an upcoming mission on the International Space Station.
The startup said the seed round, led by Mangrove Capital Partners, will help it create a technology stack for products and apps making EEG data more accessible.
"It gives us great joy to participate in these unprecedented experiments and showcase what our EEG helmet can do," Brain.space cofounder and chairman Efrati Shai said in a statement.
"We hope this new technology will improve the entire methodology behind EEG brain mapping, for everyone involved. We want to promote neural wellness and believe that this mission and our future open-source database will do exactly that."
WHAT IT DOES
Using its helmet device, Brain.space is developing an EEG database so brain activity information can be more easily shared with researchers, physicians and pharma companies to study brain abnormalities and diseases.
The space mission, which will take place between April 2 and 8, will measure the neurological activity of three astronauts to assess the effects of spaceflight on the brain. Each astronaut will participate in experiments before, during and after the mission.
The company's CEO Yair Levy told Reuters he hoped the experiments would motivate other institutions and researchers to use its database.
"Space is an accelerator. The idea is to revolutionize and make possible brain activity apps, products and services that's as easy as pulling data from an Apple Watch," he said. 
MARKET SNAPSHOT
A study published just last month found the brain was almost "rewired" during long space missions. The research followed 12 male Russian cosmonauts before and after long-duration space flights, finding structural changes in the brain that persisted for months after they returned to Earth. 
Learning to manage the health and safety challenges of long space missions is a big challenge for space agencies, especially as they navigate a trip to Mars. To collect that space health research, the Translational Research Institute for Space Health (TRISH) at Baylor College of Medicine launched a centralized database last year to reduce the risks to astronauts and find innovations for use on Earth.
Other health tech companies that aim to improve the EEG include Headsafe, an Australian company that received an FDA 510(k) for its Nurochek system in 2020; Zeto, which scored $7.3 million in Series A funding two years ago; and MemoryMD, whose disposable EEG headset received FDA clearance in 2018.