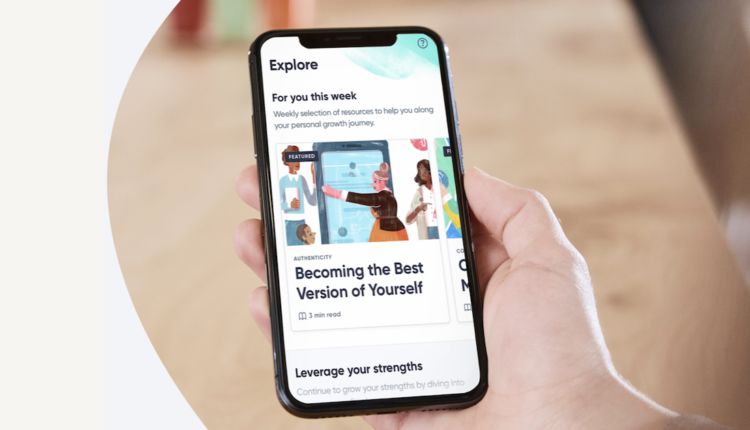 Behavioral coaching unicorn BetterUp acquires data-focused Motive and Impraise
This morning behavioral coaching service BetterUp announced the acquisition of two new data-focused software companies Motive and Impraise. 
The San Francisco unicorn said that it plans on using the new technologies to help boost its insights into human behavior. The technology is geared at employee health and wellness and employs artificial intelligence, coaching, counseling and mentorship to support members' needs. The company positions the tool as a way to cut down on employee burnout and boost work-life balance.
Motive uses a combination of machine learning and natural language processing to gather insights about people's experiences and behaviors. The company uses what it calls an "Emotion API" to pinpoint the emotions in language and let companies react in an appropriate way. 
Meanwhile, Amsterdam-based Impraise is focused on the workforce space. Its main function is helping managers boost their insights of people. 
The news comes just months after BetterUp announced its plans to expand into the European market, launching offices in Munich and London. 
WHY IT MATTERS 
The company is pitching these acquisitions as a way to help bolster its insights into human behavior, as well as aid its expansion in the EMEA market. The company noted that, with the acquisition of Impraise, it adds the Netherlands to its list of European offices. 
It also notes that it plans to use Impraise's tech to help customize the BetterUp product to the European market. 
"We are truly honored and excited to welcome Motive and Impraise to BetterUp," Alexi Robichaux, CEO and cofounder of BetterUp, said in a statement. "Their world-class teams have decades of experience developing breakthrough artificial intelligence and machine learning technologies and building impactful products with consumer-grade user experiences.
"Motive brings a wealth of expertise in creating technology that enriches the understanding of human emotion at scale, and Impraise has been relentlessly committed to cultivating environments for people to do their best work through intuitive technology. We couldn't be more proud to bring these teams on board and to take our member and partner experiences to even greater heights."
THE LARGER TREND 
This M&A comes less than a year after the company announced a whopping $125 million Series D funding round, which brought its valuation to $1.73 billion. 
However, BetterUp isn't the only employee wellness platform on the market. Digital mental health company Ginger offers on-demand behavioral health coaching and video therapy to the employer market. Recently the company closed a $100 million Series E funding round. 
Additionally, Modern Health, which works with employer-customers to offer app-based packages of mental health benefits, raked in $74 million in Series D funding in February. 
Lyra, a digital behavioral health benefits platform, announced a $187 million Series E round in January, boosting the company's valuation to $2.3 billion.