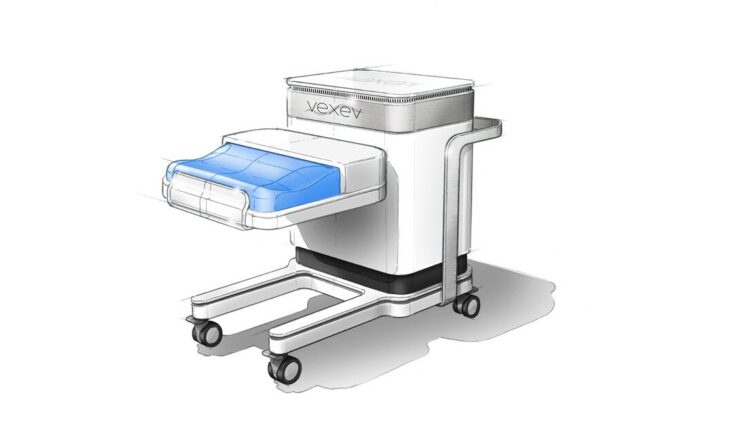 Australian medtech startup emerges from stealth, unveils tomographic ultrasound robot
Vexev, an Australian medical technology startup, has emerged from stealth to introduce what they are claiming as the world's first tomographic ultrasound robot.
Founded in 2018, Vexev is on a mission to introduce innovative imaging diagnostic tools. The startup received its first investments from one of Australia's biggest venture capitalists, Blackbird Ventures.
WHAT IT'S ABOUT
According to a press statement, Vexev's tomographic ultrasound robot automates ultrasound procedures. It produces 3D tomographic ultrasound outputs that are analogous to those generated by MRIs and CTs. 
The device is slated for upcoming clinical trials at the Eastern Suburbs Vascular Imaging laboratory in Prince of Wales Hospital in Sydney. The trials will focus on cardiovascular disease diagnostics, particularly on peripheral vascular conditions. The ultrasound robot will be tried out later in other areas such as musculoskeletal and echocardiography.
WHY IT MATTERS
Vexev said it developed the device to make imaging diagnostics "more accessible, affordable and insightful". The ultrasound robot, it claimed, addresses the limitations in the widely-used 2D ultrasound method in diagnosing cardiovascular diseases, such as affordability and inconsistency.
With the ultrasound robot, Vexev also intends to help reduce the incidence of repetitive strain injuries among sonographers. The device can assist them in completing more scans per day while ​​producing 3D diagnostic outputs at par with CT and MRI radiographers. 
"Vexev's device has the potential to evolve the role of vascular sonographers, minimising low-skill, high-volume aspects of typical workflow. It may also assist in combating the well-documented shortage of skilled vascular sonographers in the workforce and the high incidence of repetitive strain disorder. With extra time on their hands, this highly skilled group of healthcare professionals may have the chance to expand their scope of practice – whether that be in education, research or therapeutic intervention," Matt Adams, senior vascular sonographer from the Australian Sonographers Association, further explained.
MARKET SNAPSHOT
Ultrasound device makers have attracted investments recently. US-based startup Exo revealed in July its plan to commercialise its point-of-care handheld ultrasound after raking in $220 million from a Series C funding round. Another medical device maker, Caption Health, received $53 million in a Series B financing event last year. The company is known for its AI-enabled ultrasound guidance software that assists medical professionals through cardiac imaging. 
Meanwhile, in Asia, a research body under South Korea's Ministry of Science and ICT has developed a cardiovascular event prediction model that enhances the speed and accuracy of disease diagnosis. This was achieved by integrating big data deep learning technology used in checking the reliability of mechanical parts and equipment into ultrasound imaging equipment.
ON THE RECORD
"This device is step [one] in our broader mission of building the future of medical imaging and diagnostics for everyone. Our vision is a world where anyone, anywhere, is empowered to see, understand, and maintain optimal health. This information should be seamlessly accessible in people's everyday lives, whether that's through local GP clinics, workplaces, or even homes," Dr Eamonn Colley, co-founder and co-CEO of Vexev, stated.
"The device has the potential to revolutionise the diagnosis of circulatory conditions such as DVT and arterial blockages. In the upcoming testing, I am confident the [tomographic ultrasound robot] device will readily and reliably produce ultrasound results with better accuracy and efficiency," Dr Shannon Thomas, a vascular surgeon at Eastern Suburbs Vascular Imaging, commented.