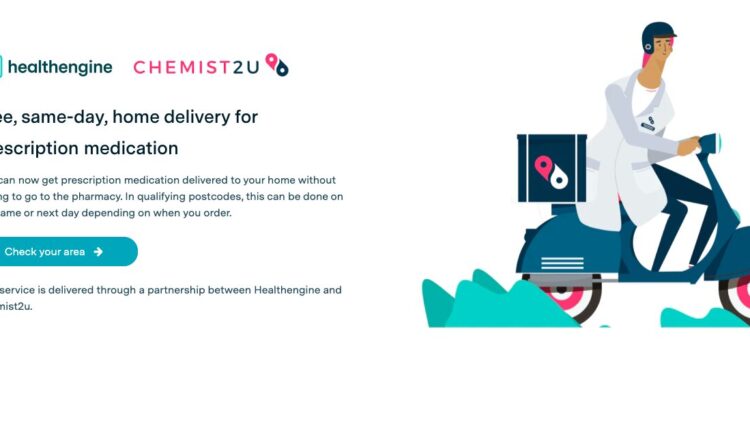 Australian consumer health platform Healthengine now offers prescription med delivery
Australian consumer health app Healthengine has partnered with digital pharmacy Chemist2U to offer prescription medicine delivery on its platform. 
In a media release, Healthengine said prescription delivery provides convenience and time savings to time-poor people who prefer online purchasing. Its more than 3.6 million users can now upload their digital or paper scripts via a website or mobile phone app and get their medicines delivered on the same day.
The new service is being piloted in Brisbane, Melbourne and Sydney; over the "coming months," it will launch in more capital cities and major regional town centres to cover 80% of the country's population.
The partners are working with Chemist2U's network of local community pharmacies to fulfil prescription medicine orders.
MARKET SNAPSHOT
In the US, behavioural health platform Ginger and transportation platform for health organisations Uber Health have recently established separate partnerships to offer same-day prescription medicine delivery. 
There are also health players in Asia that are involved in prescription delivery. Among them is PillDrop, an online pharmacy that sorts and delivers prescription medicine. Last month, primary healthcare provider Green Cross Health in New Zealand announced that it took a quarter equity stake in the company.
ON THE RECORD
"As we help people navigate their healthcare, we're excited about offering a new service that supports Healthengine users after they leave their doctor with a paper prescription or e-script in hand. With Chemist2U, we're now able to support another part of the Healthengine user's healthcare journey and help people post-appointment through Script Delivery," Healthengine co-founder and CEO Dr Marcus Tan said.
"At Chemist2U we are delighted to be partnering with Healthengine via our national network of community pharmacies as it will provide a tremendous service for Healthengine users. This partnership is a natural extension of Chemist2U's vision to help make the consumer experience with pharmacy both more digital and convenient," said Dr Matthew Cullen, founder and CEO of Chemist2U, also stated.