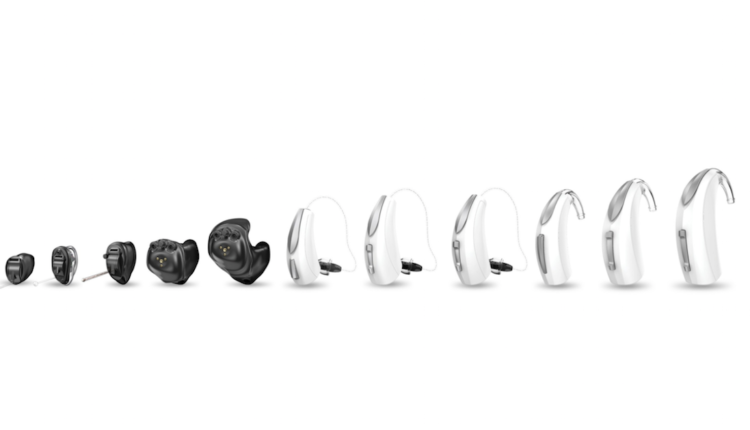 Audibel launches AI-enabled hearing aids that react to the user's environment
This morning health tech company Audibel announced the launch of its new artificial intelligence hearing aids called the Arc AI. 
The AI algorithm is able to automatically adjust the volume of the hearing aid to the user's environment. Users can choose from multiple styles including completely-in-canal and behind-the-ear styles. 
The hearing aids are also equipped with fall detection, which is able to contact a caregiver when a potential accident has taken place. Users can also set up their hearing aids to give them reminders about appointments or medications. The technology also comes with Bluetooth connectivity, which lets the user take phone calls or listen to multimedia through the aids. 
"Arc AI automatically adjusts to real-life scenarios that any wearer would find themselves experiencing," Keri  Ruf, regional managing director at Audibel, said in a statement. "If the room is noisy, Arc AI will reduce background noise; if you go out for a walk, it will pick up the sound direction. In a place like Manhattan, where you're going from a busy street filled with honking to a very quiet office building, automatic adjustments are a must."
Users are also able to tap into a companion app, dubbed Thrive, to access additional features. 
WHY IT MATTERS 
Hearing loss is common in the U.S. The CDC reports that roughly one in three older adults has hearing loss. 
But it isn't just seniors impacted by the condition. The World Health Organization estimates that around 50% of individuals between 12 and 35 are exposed to unsafe noise levels.
THE LARGER TREND 
Hearing devices are getting a lot more digital. In 2020, direct-to-consumer hearing device Eargo landed $71 million funding. Soon after, the company announced its plans to go public through an IPO worth roughly $141.3 million. The company recently came under fire when the DOJ and SEC announced a criminal investigation into the company regarding reimbursement claims. 
Olive Union also released a pair of smart wearables that double as a hearing aid with wireless earbuds. 
Some of the biggest names in Silicon Valley are also getting interested in the hearing health space. Apple users can pair their hearing aids with their iPhone, iPad or iPod Touch. The Apple device will let a user view battery life, adjust volume for hearing aids and turn on music. 
In 2019, Google teamed up with Cochlear and GN Hearing to launch a new service that uses Bluetooth Low Energy to stream content from Android devices directly to hearing aids.