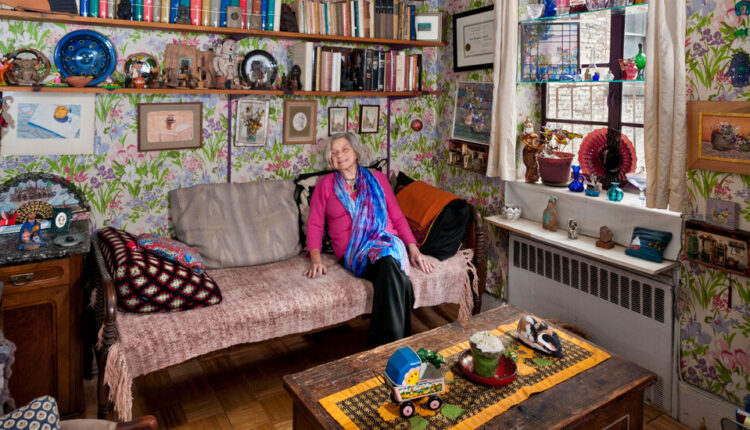 Anni Bergman, Therapist Who Listened to Children, Dies at 102
Anna Emilie Rink was born on Jan. 10, 1919, in Vienna. Her father, Ernst, owned a factory. Her mother, Marta (Haas) Rink, a homemaker, died of influenza when Anni was 10; two sisters also died from the disease. Her father died when she 17. The family was well off, and Anni was cared for by a household staff that included a chauffeur, a cook and a nanny.
She left Vienna in 1939, traveling by ship from Italy to Los Angeles.
"When she would tell of her escape from the Nazis," her son Tobi said, "people would say how horrible and frightening it must have been to be torn from home and thrown as a young woman all alone into an unknown world. She always told people that on the contrary, she was leaving a sheltered and repressive world behind and embarking on a great adventure. She was going to America!"
In Los Angeles, Anni found work as an au pair and assistant to Christine Olden, a psychoanalyst who, like Anni, was from Austria, and attended the University of California, graduating with a bachelor's degree in music. (She would later earn a master's degree at the Bank Street College of Education.) Among the group of European expatriates who made up Dr. Olden's circle was Peter Bergman, a Polish-born activist, publisher and writer who had worked to help people escape the Nazis. Anni and Peter fell in love and married soon after moving to New York in 1943.
Anni worked as a music teacher at a progressive school in the East Village and co-wrote a children's primer on playing the recorder. Peter opened a publishing company, the Polyglot Press, in a four-story brick townhouse in Chelsea. When he bought the building, the family moved in.
Dr. Bergman's office was on the top floor, and she decorated it with zest and flair, with flower-patterned wallpaper, brightly colored textiles and shelves overflowing with books and other collections.
With its riot of colors and objects, being in her office "was like stepping into a magical world," said Sebastian Zimmerman, a psychiatrist and photographer who included Dr. Bergman in "Fifty Shrinks," his 2014 book of portraiture showing therapists in, as he put it, their natural habitats. Dr. Bergman explained that she had designed her office to be "a secluded world where the children have the complete freedom to express themselves and explore."