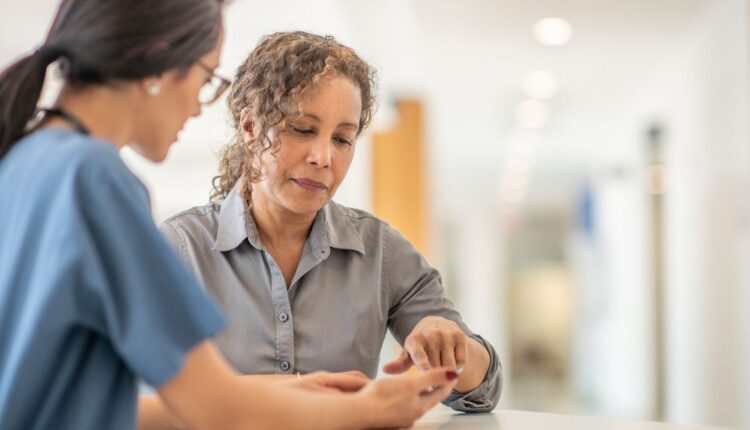 Alpha Medical scores $24M for women's primary care
Alpha Medical, a virtual primary care company focused on women's health, scored $24 million in Series B funding this morning. The list of investors includes SpringRock Ventures, Margo Georgiadis, Outcomes Collective Growth Capital, FMZ Ventures, Samsung Next, Chamaeleon, AV8 Ventures and GSR Ventures. 
This comes roughly two years after the company closed an $11 million funding round, according to Crunchbase. 
WHAT THEY DO 
The virtual care company offers single visit appointments as well as annual memberships. The standard membership costs $120 and includes text messaging, provider visits – other than mental health and weight loss – and free shipping for prescriptions. It also includes a separate mental health membership, which also includes provider visits and unlimited texting.  
Patients are able to fill out an online form and answer questions about their condition digitally. A clinician will then review the form and come back to the patient with a treatment plan. If necessary, a prescription can be shipped to patients for free. 
The company is currently able to treat over 60 medical conditions. Its services include primary and urgent care, mental and behavioral health, women's health, dermatology, and nutrition and weight loss. 
WHAT IT'S FOR 
The company said it wants to use the infusion of cash to continue its growth and make its service more accessible. Currently the company operates in 46 states and D.C. 
"Alpha's product is built by an exceptional team of scientists, physicians, and engineers and is the best approach we've seen to close the gap in women's healthcare," said Kirsten Morbeck, managing director at SpringRock Ventures. "Tripling revenue in a year validates that the need and the approach is relevant. In the next chapter, we see a tremendous opportunity for Alpha's growth as a primary care platform, and also partnering with payers and employers to provide affordable, high quality healthcare to even more women stuck in a broken system.
MARKET SNAPSHOT
The market is seeing a boom in digital health companies that cater to women's needs. Last week, virtual care and brick-and-mortar women's healthcare company Tia announced a whopping $100 million Series B funding round.
Kindbody, a startup that offers both in-person and virtual women's health service, raked in $32 million in Series B funding in 2020.  
Large direct-to-consumer virtual health companies Ro and Hims & Hers, both have offerings geared towards the needs of women's health. 
According to a Frost & Sullivan study the femtech market is expected to reach $1.15 billion by 2025.
ON THE RECORD
"Far too many women go chronically underserved in our healthcare system across their lifetime," Margo Georgiadis, an investor, said in a statement. "I am incredibly inspired by how Gloria and the Alpha team are leveraging technology and innovating clinical care models so that women everywhere can have access to the comprehensive primary healthcare experiences they deserve – more personal, accessible, and affordable."