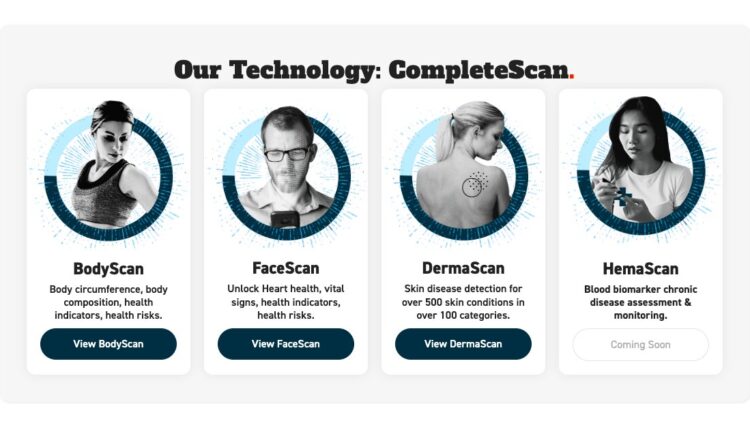 Advanced Human Imaging completes deal to integrate face, body scan into BizBaz app
Australian medical imaging company Advanced Human Imaging has concluded a technology integration agreement with BizBaz, a health and financial intelligence platform in Singapore.
The master services agreement will grant BizBaz the right to use AHI's software development kits for CompleteScan Face and Body for iOS and Android devices. 
According to the company's disclosure, the deal's initial term is for one year from commencement and will automatically extend for subsequent consecutive periods. It has not disclosed how much the deal is worth.
The companies first signed a binding term sheet in June last year. 
WHY IT MATTERS
BizBaz offers fintech institutions, wellness and insurance firms, and e-commerce companies in Asia with financial and health intelligence solutions, including comprehensive consumer and SME profiling and prescoring solutions, targeting the unbanked and underserved populations and organisations in the region.
It helps its partners increase client loyalty and engagement, as well as capture new customers, through gamification. "Engagement through gamification is great a way to bring health and wellness to the BizBaz communities," Vlado Bosanac, AHI chairman and CEO, commented. 
"BizBaz identified the consumer engagement capabilities of the CompleteScan platform and its ability to deliver a diverse and valuable data set to both its health and insurance partners as well as the partners' consumers," he added.
Commenting on their deal with AHI, BizBaz CEO Hayk Hakobyan said: "Similar to us, they have been building their tech on latest research and the health and wellness related insights they provide just from CompleteScan, which is very much what we have been wanting to incorporate in our risk profiling for financial institutions, especially the insurance sector".
THE LARGER TREND
AHI has been supporting digital health platforms that offer health gamification and other programmes incentivising healthy behaviours. This year, California-based wellness tech company Bearn launched its mobile app integrated with AHI's BodyScan. Its wellness app on Android and iOS devices rewards users with dollars for completing health and wellness activities. Bearn will soon add AHI's FaceScan technology to its app.
AHI's CompleteScan, a smartphone screening tool that assesses a user's face, body and skin for measurements, health indicators, and risks, was piloted in South Africa last year through Discovery Vitality, a behavioural change platform that also rewards users for taking steps towards a healthy lifestyle. 
This year, AHI also signed deals for tech integrations with other health tech firms. In late March, the company also completed a master services agreement to integrate its FaceScan and BodyScan technologies into the platform of Peruvian digital health company Nextmedicall. 
It has also signed binding term sheets with Vertica Health in South Africa and Activate Health in Estonia for the same integration of its scan technologies into their respective health platforms.